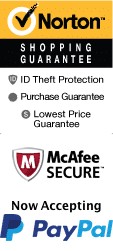 Universal Studios Theme Park in Orlando, Florida
Adventure, thrills and excitement beyond your imagination await you in the magical world of Universal Studios. Hang out with Spongebob, ride along treacherous waters that are home to the infamous Jaws shark or zap aliens as an MIB agent trainee. You'll spend endless hours with some of your favorite characters having the time of your life during your getaway.
Back to the Future the Ride at Universal Studios Orlando
If you've ever wanted to be in the movies then Universal Studios is the place to do it. Climb aboard your time machine and go flying through prehistoric times on Back to the Future the Ride. You'll fly through time and space narrowly escaping the clutches of a huge dinosaur and a gigantic ice age avalanche. Through the miracles of technology you'll feel like you're really there and want to do all you can to keep Bif from altering the future.
Twister - The Ride at Universal Studios Orlando
Want to experience the power and thrills of a tornado without the risks? Step into Twister! One of the biggest action movies of all time, Twister follows the story of storm chasers trying to find that perfect storm. Take a walk in their shoes as you witness flying debris including cars and cows and hold on tight as the twister goes flying by. Buildings will crumble and flames will reach towards the sky on this one of a kind adventure.
Earthquake - The Movie at Universal Studios Orlando
The power of mother nature doesn't stop with tornados at Universal Studios. Prepare yourself for "The Big One" as you step into a scene from Earthquake the movie. The ground will shake, ceilings will collapse and subway cars crash as you are surrounded by explosions and rushing water. You'll find yourself holding your breath and on the edge of your seat the entire time as you experience the fury of an 8.3 scale earthquake.
Shrek 4-D at Universal Studios Orlando
The charming green ogre is back in Shrek 4-D! Pick up where the first movie left off and go with Shrek, Fiona and Donkey on a honeymoon adventure. With 3-D film action and an all new extra special effects dimension, you'll see and feel the adventure as if you were truly there. Through the wonders of OgreVision, you'll be a part of the action like never before!
Revenge of the Mummy - The Ride at Universal Studios Orlando
The Mummy has returned and he wants his revenge. On Revenge of the Mummy - The Ride, you'll face horrors you've never before experienced. While traversing the sands of Egypt and exploring ancient ruins, you'll face fireballs, scarab beetles and warrior mummies. After ten years of development, this ride will have your adrenaline running and your heart thumping with a spectacular combination of speed, animatronics and CGI effects. This ride is guaranteed to be like nothing you've ever seen before so "enter, if you dare!"
Nickelodeon Studios at Universal Studios Orlando
At Nickelodeon Studios, you can get an inside look at the popular Nickelodeon shows. Watch an interactive show featuring games and stunts (you may even get slimed) at Game Lab. Meet some of your favorite Nickelodeon characters including SpongeBob SquarePants, The Rugrats and Jimmy Neutron. It's nonstop fun and unexpected surprises at every turn.
Woody Woodpecker's Kid Zone at Universal Studios Orlando
Woody Woodpecker's Kid Zone has everything a kid needs for a fun filled day at Universal Studios. Relax and enjoy the show with A Day in the Park With Barney. Barney and all his friends will have the kids singing and clapping along during the live show, and afterwards it's over to Barney's Interactive Playground for some playtime. Kids will feel much bigger after spending some time in a mouse's shoes in Fivel's Playland. With a thousand gallon cowboy hat, thirty foot spider web, and two hundred foot water slide they'll see what the world looks like through a mouse's eyes. For an exciting family ride, climb on board Woody Woodpecker's Nuthouse Coaster and visit the nutty bird's very own nut factory.
All this and much more can be found inside Universal Studios, Orlando. More than 15 restaurants to feed any craving and over 20 specialty shops can be found inside the park. If your looking for a place that has it all then look no further. It's all here at Universal Studios! Don't forget to reserve your hotel near Universal Studios Orlando and add these awesome activities on to your Orlando vacation packages with park tickets. nickelodeon park florida nickelodeon in florida at universal studios nickelodeon theme park florida nickelodeon universe florida spongebob amusement parkl spongebob ride universal nickelodeon studios park nickelodeon park orlando universal studios spongebob ride