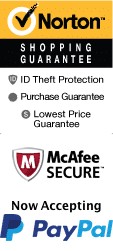 Popular Florida Beaches around Orlando- Daytona Beach, Panama City Beach, Miami Beach, and more!
One of Florida's biggest tourist attractions is its white sandy beaches. In fact, Florida has some of the nicest beaches in the world! Not many people plan a vacation without spending a day at the beach, and there are many different beaches to choose from when trying to decide which one you want to go to. However, none of Florida?s beautiful beaches are disappointing. Combine a trip to these beaches with your Orlando hotel packages.
Panama City Beach- this is the beach that people flock to by the thousands every summer to enjoy the soft, snow-white sand and the warm, calm seas. These are among the very best beaches in Florida, crystal clear and emerald green waters make it rise to the top of the list of vacation destinations. Relax on the beach, soak in the sun, or have an exciting adventure on a jet ski, boat tour, or parasailing ride. Panama City has everything to offer and it's not a long drive from Panama City Beach to Daytona Beach.
Daytona Beach Florida Beaches - this is a 23- mile, 500 foot wide, and is actually a collection of a number of Daytona Beach beaches that banned together to make a huge sea-side park. Floats, umbrellas, windsurfers, bicycles, four-wheelers, and motor scooters are available to rent on the beach. is one of the few beaches anywhere that will allow motor vehicles to be driven on it. Jet skis, sailboards, and powerboats can be rented at the Halifax River and the Intracoastal Waterways. The Boardwalk is located along Daytona Beach. This is a group of amusement centers, rides, mini-golf, arcades, and snack bars for your entertainment. Daytona is known world wide for its beaches, and the Daytona International Speedway, one of the finest motor-racing facilities of the country. It has overtaken Ft. Lauderdale as ?the place to go? for Spring Break.
Miami Beach, located on a 2 mile strip on the barrier island, offers miles and miles of golden sand, emerald green waters, and lush, tropical landscape. This is one of the nation's top destinations, and for a great reason. Miami is an exciting and vibrant city with many attractions and great beaches. People flock to Miami for sun, sand, beaches, and fun!
Pensacola Beach- located at the west end of the Florida panhandle, the area is best known for its many miles of snow-white beaches. Miles and miles of beautiful beaches make it easy to find a secluded spot. This is a great place to get away from the hustle and bustle of your everyday routine. This is one of Florida's top tourist destinations.
Bradenton- located between Tampa and Sarasota, the Bradenton area is loaded with beaches, over 20 miles of blue-green waters of the Gulf of Mexico and into Tampa Bay. This is a great recreational area, swimming, boating, and fishing activities are available. Many of these beaches are shaded by tall Australian pines
Clearwater Beach is the centerpiece of a number of beautiful beaches. This beach has an excellent marina where you can find numerous charters, party and rental boats for fishing, sailing, parasailing, and dolphin watching. Full and half day fishing trips are available.The city is connected to the barrier island of Clearwater Beach, and from here, the beaches go on and on. A string of barrier islands with fine white sand beaches line the Gulf of Mexico, starting with Clearwater beach going south to Sand Key Park, Indian Rocks Beach, St. Pete Beach, and more. This is a great beach to visit.
And Just north of Miami rests Fort Lauderdale. This is miles and miles of gorgeous beaches along the coast of the Atlantic that offers a great strip of sand and awesome waves to surf. This, too, is a very popular vacation spot among tourists, with many attractions, fine restaurants, and great sandy beaches. You will not have a dull day in Ft. Lauderdale, Florida.
Fort Meyers, Known as the "City of Palms," because there are thousands of Royal Palms that line the streets. This is a "playground" of beaches, including Ft. Meyers Beach, Bonita Beach, Sanibel Island and Captiva Island are just a few great places to enjoy the white sand and beautiful blue waters Florida is famous for .
For 20 miles along the shores of the Atlantic Ocean runs the beautiful Jacksonville Beach. Swimming, surfing, windsurfing, surf fishing, and sunning are popular here as well as several of the community beaches that surround the area. The Jacksonville Beach has a 1,000 foot long fishing pier that accommodates fisherman and sightseers.
St Augustine Beaches are surrounded by the nations oldest continuously occupied European settlements, therefore, it has much history and culture to share. However, if the beaches where you plan to hang out in St, Augustine, then you will defiantly not be disappointed. White sand, great surf, fun, and sun await you there!
St. Pete Beach is a seven mile strip of beautiful white sand, that connects to Tampa Bay. This is a less traveled beach, so if you are looking for a not-so-crowded place to go, this would be it. The beach is every bit as beautiful as all the other beaches and facing into the Gulf of Mexico, it offers warm water and calm waves, Not the best place if you are looking for killer waves to surf, yet, great for sand, sun, and fun!
Sand
In the Northwest region- along Pensacola, and Panama City, and Clearwater Beach, the sand is very white and very fine.
The Beaches along the Atlantic Coast are more light beige in color and the sand is not as fine. However, the surf usually tends to be higher on the Atlantic side.
Daytona Beach is unique in the fact that it has much more coarse and hard packed sand suitable for driving motor vehicles, and ATV's.

daytona beach orlando