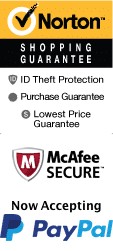 Outlet Malls, Farmer's Markets, and Shopping Districts in Orlando, FL
With all the activities that Orlando offers, they wouldn't forget the shopping buffs. From gift shops, to malls, to outlet stores, you will find a shopper's paradise in Orlando. So if theme parks are not your thing, head on off to the stores and have a blast when you visit Orlando.
OUTLET MALLS IN ORLANDO
Lake Buena Vista Factory Stores. This outlet center is located one mile from Disney and offers outlets including Reebok and Vanity Fair.
Orlando Premium Outlet Mall. This outlet mall offers more than 110 stores with savings of 25-65% off retail prices. Visit such designer shops as Versace, Louis Feraud, Perry Ellis, or Ralph Lauren.
FARMER'S MARKETS AND FLEA MARKETS IN ORLANDO
Orlando Farmers' Market. This is an open-air market with many different farmers presenting their wares. Produce available varies with the seasons. Located in Orlando.
Swap-O-Rama's Webster Westside Flea Market. The Webster Flea Market is one of the better markets in the area. With great deals on antiques and collectibles. Produce available varies with the seasons. The Webster Flea Market is located in nearby Webster.
SHOPPING DISTRICTS IN ORLANDO
Downtown Disney. With acres upon acres of shops this is a shopper's paradise. Stores in this district are not just Disney gift shops.
With the variety of shops available Orlando truly is a shopper's paradise and can be a great addition to your stay. Be sure to stop by these awesome places with your family vacation packages Orlando Florida.