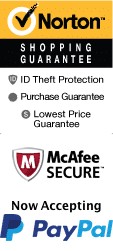 Ghost Walk Tours and Haunted Hotels in Orlando, FL.
Looking for a ghost? Do you like to investigate paranormal activity? Well you can do just that when you stay in Orlando and join the fascinating fun for a Downtown Orlando Investigative Tour, the Belleview Biltmore Group Investigation, or the Greenwood Cemetery Investigative Tour. These great haunted activities go great with Orlando parks packages.
American Ghost Adventures 2 Hour Investigation is a 2 hour walking tour of the downtown Orlando area that investigates the paranormal side and the history of the downtown Orlando area. The first part of the tour takes you to different buildings throughout the downtown area. Many you will be able to go into to learn the history and hear stories for each building. The second half of the tour, you will go into an actual haunted building to do a paranormal investigation of your own, using real equipment. This is one of the finest and unique tours in the southeast United States!
The Greenwood Cemetery Tour is a 2 hour walking tour that takes you through the oldest cemetery in Orlando. While this is the cities most historic and haunted cemetery, this tour provides an interesting look into the history of some of Orlando's Founding fathers.
After we tell you many stories surrounding the individuals buried there, you will be able to walk through certain parts of the cemetery and conduct your own paranormal investigation. We will also fill you in on parapsychology and give you instructions on how to use the equipment. This is a tour you will not forget during your stay!
Cameras are welcome! They just ask that if you get a picture that looks has paranormal activity on it, they would like you to share with them, and they could post it on their site!
Important note- Actors are not employed to deliberately frighten you, nor any of the experiences you may have during the course of the tour staged. Therefore, any experience you may have could be based on actual events. They are trying to educate you on paranormal activity and let you experience it for yourself, as opposed to staging a bunch of events to scare you.