Contact Us
1-866-267-5732
Miami Sightseeing Tours From Orlando 2022 Schedule
This round-trip tour from Orlando to Miami is filled with a variety of activities from shopping to boating. This 16 hour trip starts off with guests receiving a breakfast bag to enjoy on the journey. The bus driver doubles as the tour guide and is ready to assist. The tour will stop at Bayside Shopping Mall Marina where visitors can shop or ride a boat. Time will also be spent at the South Beach District.
Miami Sightseeing Tours From Orlando Schedule
Full Calendar
Miami Sightseeing Day Tour From Orlando:
Once you arrive in Orlando, you will be taken to the Bayside Marketplace shopping mall. Here, you can shop, look at the boats on the port, spend time by the water, or visit a number of other attractions nearby. After spending time in this area, your guide will have you meet back at the vehicle and you'll travel to South Beach. This area is just as you've seen in movies- pastel buildings, white beaches, and beautiful cars and homes. You can shop at Lincoln Avenue, visit Ocean Avenue, and so much more! Your guide will give you suggestions and tell you what's in the area. You'll have plenty of time for dining before hopping back on the vehicle and being transported back to Orlando!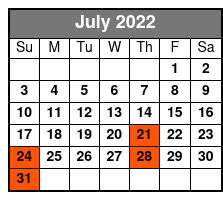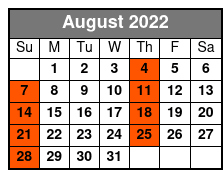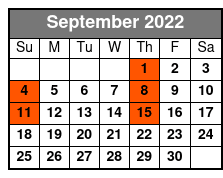 Miami Sightseeing & Everglades Day Tour From Orlando:
On this tour, the first thing you'll do when reaching Miami is travel into the Everglades where you'll have an awesome, 30-minute airboat ride. You'll see the wildlife and truly understand how it feels to be in authentic Florida. After the ride, the group will head back to the motorcoach to go to the Bayside Marketplace Mall in Miami. You'll have plenty of free time to shop around before boarding the Island Queen. On this boat cruise, you'll see the city by water and get a glimpse of the beautiful homes along the coast. After the 90-minute cruise, you'll be taken to South Beach for more free time. Try the local dining, shop, walk along the beach, and walk around the Art Deco. At the end, you'll be transported back to your Orlando hotel.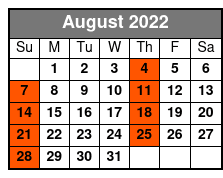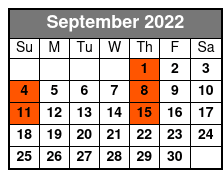 Book Now!