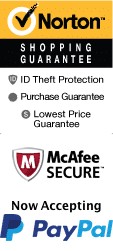 Winter Park Chain of Lakes Day Time Clear Kayak Paddle
410 Ollie Ave Winter Park, Florida 32789
1-866-267-5732
Chat Now
Escape the hustle and bustle of Orlando's theme parks and experience the serene tranquility of Winter Park's Chain of Lakes with a daytime clear kayak paddle. Located just minutes from downtown Winter Park, this magical journey through crystal-clear waters will take you on a once-in-a-lifetime adventure through some of the most stunning and peaceful lakes in Florida.

Upon arrival, you will be greeted by a friendly guide who will provide you with all the necessary equipment and instructions before embarking on your kayaking journey. You'll sit in a completely transparent kayak, designed to give you unparalleled views of the beautiful scenery below, as you glide through the tranquil waters.

As you set forth, you'll be engulfed in the lush greenery and tranquility of the Chain of Lakes. Paddling past beautiful homes and estates, you'll witness some of the most stunning natural scenery and aquatic life, such as fish and turtles. This activity is perfect for nature aficionados, art enthusiasts, and anyone who loves a day out in the sun and exploring the natural beauty of a place.

Guided by the tour leader, guests can expect to be kayaking for about an hour and a half around three chains of lakes that include Lake Virginia, Lake Osceola, and Lake Maitland. Paddle under the arched bridges of the Winter Park Canals and embrace the famous and awe-inspiring sites on the tour such as Kraft Azalea Garden and more.

This attraction is unique in that it invites guests to experience a serene playground with the immersive nature of kayaking but also immerse themselves in the history and natural beauty of Winter Park. Paddling with dolphins around your kayak, the tour offers a promising adventure with magnificent views and refreshing cool water.

This Winter Park Chain of Lakes daytime clear kayak paddle is a must-do activity that is perfect for families, couples, and solo travelers. Reconnect with nature while experiencing the beauty of the natural Florida ecosystem. Make your reservation early, put on your water gear, grab your paddle, camera, and unleash your adventure!

In conclusion, this clear kayak paddle is a fantastic way to escape the crowds and theme parks of Orlando to experience the breathtaking natural beauty of Winter Park. With a completely transparent kayak, you can truly immerse yourself in the natural world around you. This activity is perfect for anyone seeking an exciting and unique adventure while also providing a chance to connect with the natural world in an unforgettable way. So, book your spot today and experience this winter park chain of lakes tour firsthand!
Book Now!