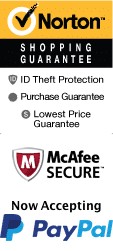 Sunset Airboat Ride by Boggy Creek Airboat Adventures Near Orlando
Get ready for an unforgettable adventure as you set out on a thrilling Sunset Airboat Ride by Boggy Creek Airboat Adventures near Orlando. Located just outside of Orlando, this unique tour takes you into the heart of Florida's stunning wilderness. With the sunset as your backdrop, you'll board an airboat and soar through the swamps, gliding past alligators, turtles, and an abundance of fascinating creatures.

The Sunset Airboat Ride is a 1-hour exhilarating journey that takes you on a tour of the headwaters of the Florida Everglades. During the tour, you will be accompanied by a knowledgeable guide who will provide commentary about the unique ecosystem and wildlife of the area. The airboat is specially designed for the trip, allowing you to glide over shallow waters, lily pads, and grassy lake shores with ease.

As the sun starts to set, you will witness an unforgettable scene as the sky transforms into a vibrant array of orange and pink hues. The tour is ideal for couples, families, and nature lovers of all ages and is an excellent opportunity for photography enthusiasts.

Boggy Creek Airboat Adventures is steeped in history and has been operating airboat tours since the late 1990s. Its dedication to providing a high-quality, educational, and entertaining experience has made it the top-rated airboat adventure venue in Florida.

At the end of the tour, you can browse their gift shop or purchase snacks and drinks from their concession stand. The attraction also features a Native American village exhibit, where you can learn about the history and culture of the Seminole Indians who once inhabited the area.

In conclusion, the Sunset Airboat Ride by Boggy Creek Airboat Adventures is an excellent way to explore Florida's natural beauty while enjoying a once-in-a-lifetime adventure. You'll experience the thrill of a high-speed airboat ride while capturing the unforgettable beauty of the Florida Everglades at sunset. So, pack your camera and get ready for an adventure of a lifetime!
Book Now!