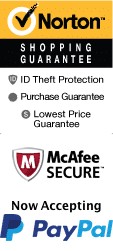 Orlando Private City Sightseeing Tour with Pickup
Imagine a day out in the beautiful city of Orlando – cruising around the city and catching sight of some of its most scenic spots, sounds like a dream, doesn't it? Now picture it all in the company of a private guide who knows all the hidden gems of the city. That's precisely what Orlando Private City Sightseeing Tour with Pickup promises to offer.

This four-hour tour will take you around the popular tourist spots in the City Beautiful, including Lake Eola, Winter Park, and Celebration, making sure you don't miss out on any opportunities to create memories to cherish. On top of all that, you will be travelling in a luxurious vehicle with a private guide and a pick-up/drop-off service available from your hotel.

From picturesque lakeside serenity to picturesque streets, there's a reason why Orlando is called The City Beautiful. This tour allows you to experience all the beauty that the city has to offer. Find out what makes Lake Eola Park, a 43-acre recreational park, the heart of Orlando. Visit the gorgeous Park Avenue of Winter Park and enjoy the town's famous rose garden – a real treat for the eyes.

The best part of this tour is that you can customize it to make it even more special and personalized. Maybe you want to explore more of the world-famous Disney Springs or Universal Studios, or perhaps you desire to see some of the lesser-known attractions that are not so touristy. Your private guide will take you wherever you want – it's your tour, and you're in control. Just sit back, relax, and enjoy the ride.

As you get ready to leave all the thrill behind in the City Beautiful, take a deep breath and savor the moment. This tour lets you explore Orlando in a whole new way, as a VIP, with a personal touch. Whether you're travelling solo, with your family, or with friends, Orlando Private City Sightseeing Tour with Pickup is sure to make your trip memorable and enjoyable. So book your tour today and let Orlando take your breath away like never before.
Options:
Orlando Private City Sightseeing Tour with Pickup
Available 6/21/2023 until 3/30/2024 View Detailed Schedule
Pickup included
Book Now!