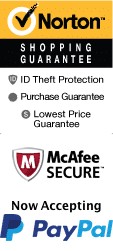 Kennedy Space Center Express
Welcome to the Kennedy Space Center Express tour in Orlando, Florida, where you'll experience an unforgettable journey through the history of space exploration. This tour takes you to a place where some of the most significant events in American history took place, including the launch of Apollo 11 and the first lunar landing. The Kennedy Space Center is a top-rated tourist destination and a must-see for anyone who has an interest in space travel.
The Kennedy Space Center offers several unique exhibits, including the chance to touch a piece of Mars, see actual spacecraft, and explore the Apollo/Saturn V Center. Moreover, you get a chance to interact with actual astronauts- hear about their experiences in space and ask them questions. The IMAX theater with state-of-the-art technology showcases films that give visitors a glimpse of the universe from a new perspective.
As you board the bus for the tour, you'll be met with expert tour guides who will provide you with fascinating and informative facts and stories about the center's history. With multiple stopovers, the tour takes you through the NASA Apollo and Gemini space programs and provides a deep insight into the technology that made these programs possible. Visitors will get an up-close look at the operations buildings, launch pads, and assembly buildings.
The tour takes around 3-4 hours, and you will cover a lot of grounds. Wear comfortable clothes, especially walking shoes, and carry sunscreen, water, and hats. While the tour is accessible to all ages and is family-friendly, it's essential to be mindful of safety concerns, especially since the center operates as an active rocket launch site.
The Kennedy Space Center has a fascinating history that dates back to when President John F. Kennedy outlined his vision to land an astronaut on the moon in 1961. Since then, the center has served as the launch site for numerous successful space missions, including the most recent Mars rovers. Its exhibits and space-themed activities provide visitors with a once-in-a-lifetime opportunity to experience space travel. You'll come away with a better understanding of space travel's history and the innovations and discoveries that continue to shape our understanding of the universe.
In summary, the Kennedy Space Center Express tour is the perfect activity for all space enthusiasts. From the fascinating exhibits to the guided tours and up-close look at the launch sites, this tour has something for everyone. Don't miss out on the chance to experience a piece of American history and explore the wonders of space travel. Book your tickets today and get ready for an unforgettable adventure!
Book Now!