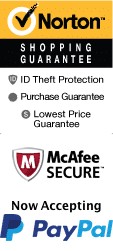 Kennedy Space Center Day Tour with Airboat Ride from Orlando
2901 Parkway Blvd Suite 1A Kissimmee, FL 34747
1-866-267-5732
Chat Now
Are you ready for an out-of-this-world experience? Look no further than the Kennedy Space Center Day Tour with Airboat Ride from Orlando! Located just an hour outside of Orlando, this tour offers a unique blend of space adventure and Florida's natural beauty.

First, explore some of the nation's most famous space attractions, including the 4-story LC-39 Observation Gantry for a bird's-eye view of the launch pads, the Space Shuttle Atlantis exhibit, and the Rocket Garden showcasing rockets from every era of space exploration. Then, hop on an airboat for an unforgettable ride through the picturesque wetlands, home to gators, turtles, and other exotic creatures.

During the tour, guests will learn about the history of space exploration and see awe-inspiring spacecraft and artifacts up close. The Kennedy Space Center is a favorite destination for space enthusiasts and families alike, with a wide range of exhibits and experiences.

The tour typically lasts 10-12 hours, with comfortable and air-conditioned transportation provided to and from Orlando. The attraction is wheelchair accessible, and guests are advised to wear comfortable walking shoes and bring sunscreen and insect repellent for the airboat ride.

Not only is the Kennedy Space Center a fascinating attraction, but it also has a rich history dating back to the 1960s. This is where NASA launched some of its most famous missions, including the Apollo 11 moon landing. Visitors can learn about the triumphs and challenges of space exploration through interactive exhibits and audio tours.

Pass By
Kennedy Space Center near Orlando, FL
In conclusion, the Kennedy Space Center Day Tour with Airboat Ride is an adventure like no other. Gain a deeper understanding and appreciation for space exploration while also experiencing the beauty of Florida's wetlands. This tour is perfect for families, couples, and anyone seeking a unique and educational experience. Don't miss out on this unforgettable excursion during your stay in Orlando.
Book Now!