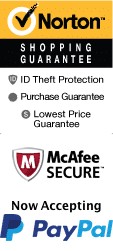 Go Orlando™ Card
Orlando Orlando, Florida 32789
1-866-267-5732
Chat Now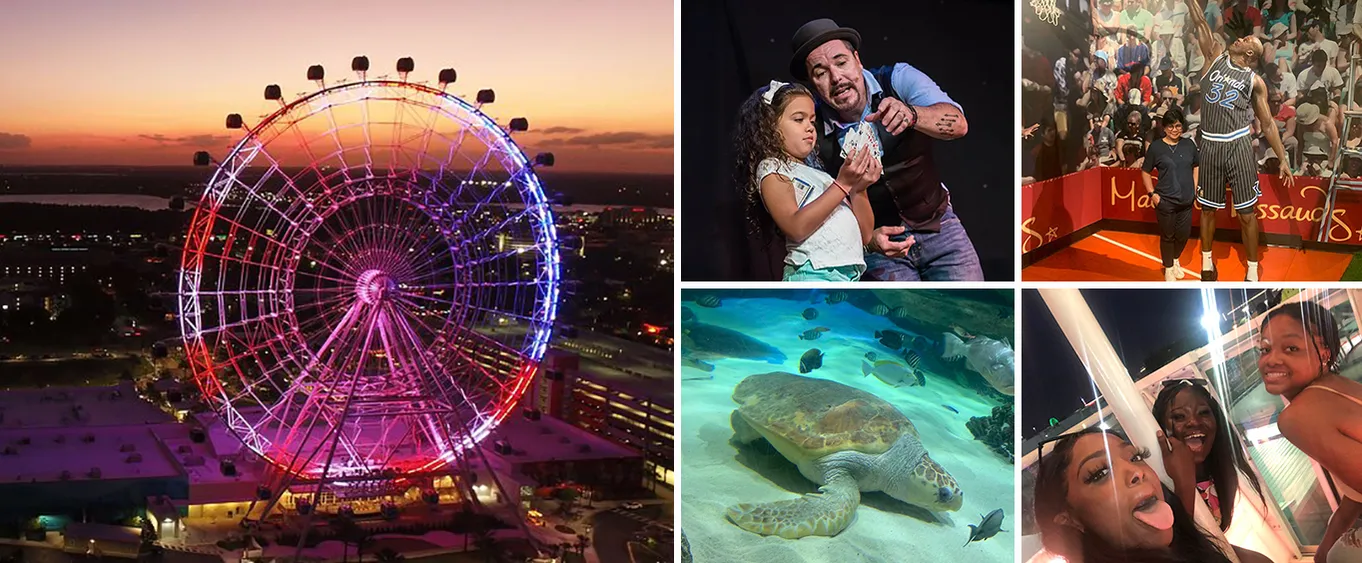 Orlando, FL is home to an array of the hottest attractions. Explore this city and everything it has to offer with the amazing Go Orlando Card. This all-inclusive card gives guests the opportunity to visit a variety of great activities for one price. With options for 2, 3, and 5-day passes, guests will have all of Orlando's finest adventures right at their fingertips.
There are more than 20 awesome attractions that guests can choose from to visit. Within their pass time, guests can visit all of the attractions they wish to without limit. So whether you want to experience the awesome sightseeing endeavors on the Gray Line Orlando tours or would rather visit LEGOLAND, you can have the coolest vacation yet. The attractions included in the pass are:
American Police Hall of Fame:

Enjoy an interesting day at the American Police Hall of Fame where guests will be able to learn all about law enforcement through a variety of fascinating exhibits. With more than 11,000 different pieces of history to explore, guests will have a great time exploring the history of police.
Big Bus Tours Miami:

Experience the city of Miami with the Big Bus Tours Miami adventure. During this Hop On / Hop Off tour, guests can see a variety of great Miami sights. This trip is great for those who want to get out of Orlando for the day and experience other cities in the area!
Congo River Golf:

Get in a fun and friendly round of golf with your friends and family at Congo River Golf. This mini-golf course features 18 holes for a great time.
Daytona International Speedway:

The Daytona International Speedway is one of the most iconic race tracks in the world, and guests will have a blast visiting this venue. The 90-minute guided tour of the race track will allow you to learn about and explore the history and modern moments of racing.
Duck Tours South Beach:

Head to South Beach with the Duck Tours. These adventures allow guests to enjoy a cool amphibious vehicle that will take you on land and in the water. You'll see some great landmarks in the city as well as enjoy the stunning scenery of Biscayne Bay and Star Island.


Gray Line Orlando Tours:

Take an amazing cruise and see places like Eola and Winter Park with this attraction. You will learn all about the history of the area while learning about its wildlife and more. This fun tour lasts an hour and 30 minutes and is sure to be a great introduction to everything Orlando-related.
Island Queen Cruises Sightseeing Tours:

Explore Miami's greatest features while relaxing on a yacht in the crystal-clear waters. This 90-minute Millionaire's Row Cruise glides by the mansions of the rich and famous as well as all the breathtaking sites of the waterfront.
LEGOLAND Florida Resort:

Spark your imagination at the LEGOLAND Florida Resort. This 150-acre park features everything from great rides and roller coasters to water shows and more. There are so many amazing things to see and do during your visit to LEGOLAND!
Lion Country Safari:

This drive-thru safari is a cool way to learn about animals and have extra fun while in Orlando, FL. Guests will be able to see more than 1,000 free-roaming animals on this intriguing 2-hour adventure. You'll see a variety of habitats along the way and be able to learn all about the animals.
Madame Tussauds Orlando

: See wax replicas of all of your favorite celebrities with a visit to the iconic Madame Tussauds Orlando. This wax museum has many awesome exhibits to explore, and it is the perfect way for guests to get up close and personal with their favorite celebs.
NASA Kennedy Space Center Visitors Complex

: Whether you enjoy space or just want to learn something new during your Orlando trip, a visit to the Kennedy Space Center is sure to be a fascinating time. Kennedy Space Center features some amazing simulators, exhibits, and shows dedicated to space.
Sawgrass Recreation Park

: At Sawgrass Recreation Park, guests can embark upon an exciting airboat tour. This adventure will take guests through the Everglades to see and learn about the local habitat, ecosystem, and animals. Keep your eyes peeled for birds, fish, alligators, and more!
Sea Experience

: For those who love the marine world, a visit to Sea Experience is a must. This glass-bottom boat cruise combined with snorkeling gives an in-depth look at the local ecosystem of Florida's waters. Taking place in Fort Lauderdale, the event features some beautiful coral reef views. It lasts approximately 4 hours.
The Outta Control Magic Comedy Dinner Show

: Get ready for some side-splitting humor with tickets to the Outta Control Magic Comedy Dinner Show. While here, guests will be able to enjoy everything from hilarious antics to some awe-inspiring magic tricks. Of course, it is all served up alongside a delicious meal.
The Wheel at ICON Park

: Soar to new heights and see Orlando from a cool new vantage point with a ride on the Wheel at ICON Park. This tallest observation wheel on the East Coast provides some awesome 360-degree views of the area, making for a unique adventure.
Titanic: The Artifact Exhibition

: Learn all about one of the most devastating tragedies in history through a unique interactive exhibit at the Titanic Artifact Exhibition. Guests will be able to go back to that fateful night through interactive exhibitions and an array of real artifacts from the actual Titanic.
WonderWorks

: WonderWorks sparks imagination and helps guests learn something new. Visit this interactive place to learn all about the bizarre aspects of the world. With fun displays and interactive exhibits, it is sure to be an awesome time!
ZooTampa at Lowry Park

: For the animal lover of your crew, a visit to ZooTampa at Lowry Park is sure to be a blast. With more than 1,300 different creatures to learn about and see, this zoo has everything you need to appreciate the animal world.
Experience the best attractions, interactive exhibits, and natural wonders of Orlando, FL with the Go City Card. These convenient passes allow guests to visit more than 20 different attractions. Combine these passes with other adventures in Orlando and enjoy a hotel stay for an amazing vacation.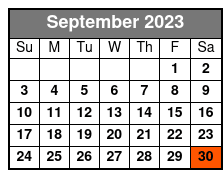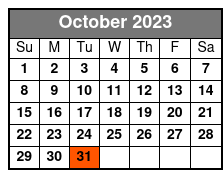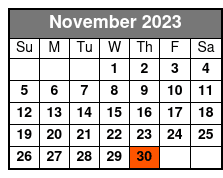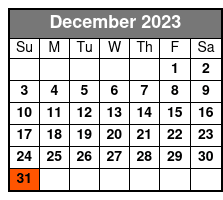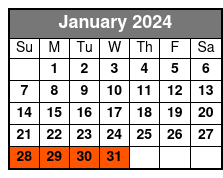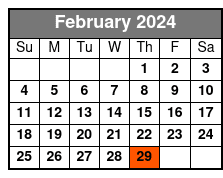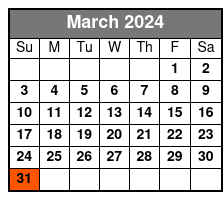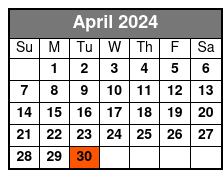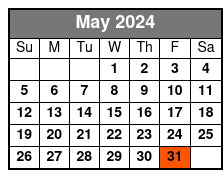 Options:
Go Orlando 2-Day Pass
Available Now until 5/31/2024 View Detailed Schedule
Experience the fun of Orlando with the two-day Orlando Go Card. Good for 2 days of fun, this pass is your gateway to exploring Orlando. Passes must be used within 14 days of the first use.
Go Orlando 3-Day Pass
Available Now until 5/31/2024 View Detailed Schedule
With this 3-Day Pass, guests will be able to explore Orlando to the fullest extent. Enjoy an array of attractions from LEGOLAND to the Daytona International Speedway. Passes must be used within 14 days of the first use.
Go Orlando 5-Day Pass
Available Now until 5/31/2024 View Detailed Schedule
Get the ultimate Orlando vacation experience with the 5-Day Go Orlando card. This pass gives guests unlimited access to some of Orlando's hottest attractions, including Daytona International Speedway, Sea Life, and Madame Tussauds. Passes must be used within 14 days of the first use.
Frequently Asked Questions for Go Orlando™ Card:
What is included in the price for Go Orlando™ Card?

Includes admission to more than 20 attractions.

Are there any time restrictions on the use of Go Orlando™ Card?

Passes must be used within 14 days of the first use.
Book Now!