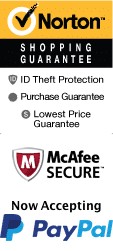 Date Night Neon Glow Clear Kayak & Champagne in Orlando
Are you looking for a unique and unforgettable date night experience in Orlando? Look no further than the Date Night Neon Glow Clear Kayak Champagne Tour! Paddle along the waters of Rock Springs Run, surrounded by the beautiful Florida scenery, while sipping on champagne with your special someone.
The activity takes place in the evening when the neon lights illuminate the crystal-clear kayaks, making for an enchanting and romantic ambiance. As you glide through the water, you'll be able to spot various marine life such as fish, birds, and even alligators. Not to mention, with the clear kayaks, you can see directly below you, giving you a unique perspective of the underwater world.
The kayaking portion of the tour takes approximately two hours and covers a distance of about two miles. It is beginner-friendly and even if it's your first time kayaking, no prior experience is necessary. The tour also includes a professional guide who will lead the way and provide interesting facts about the area, making it both educational and adventurous.
Once the kayaking portion is complete, the tour ends with a champagne toast on the shores of Rock Springs Run. Take in the stunning views and complete your night with a romantic moment as you sip champagne and bask in the afterglow of a memorable experience.
In addition to being a fun date night activity, the Date Night Neon Glow Clear Kayak Champagne Tour is also great for families and groups of friends looking for a unique adventure. It's an opportunity to disconnect from technology, bond with loved ones and create lasting memories.
Don't miss out on this one-of-a-kind experience - make sure to add the Date Night Neon Glow Clear Kayak Champagne Tour to your Orlando itinerary.
Options:
Paddleboard (1 Person)
Available Now until 2/25/2024 View Detailed Schedule
Paddleboard: Paddleboard is for 1 person
Book Now!