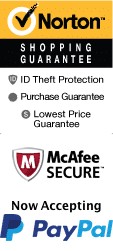 Clear Kayak Sunset Tour Through The Winter Park Chain of Lakes
Get ready for a truly unique and unforgettable experience on the Clear Kayak Sunset Tour Through the Winter Park Chain of Lakes in Orlando, FL. Glide across sparkling waters as you take in the stunning views of the sunset and the natural beauty of the lakes. With clear kayaks, you will have a crystal-clear view of the underwater world as you paddle along.

During this 2-hour tour, you will paddle through three of Winter Park's seven chain of lakes - Osceola, Maitland, and Virginia - known for their clear blue waters that are perfect for swimming, boating, and fishing. The tour is led by a knowledgeable and friendly guide who will provide you with information about the flora, fauna, and history of the area.

As you paddle along, keep your eyes peeled for local wildlife like turtles, fish, and a variety of birds that call the lakes home. The clear kayaks allow you to see the underwater habitat and marine life that is often hidden from view in traditional kayaks. You will also have the opportunity to witness the stunning sunset views as you paddle back.

The Clear Kayak Sunset Tour Through the Winter Park Chain of Lakes is suitable for all skill levels and ages, making it a perfect activity for families, couples, or solo travelers. The tour begins at the Dinky Dock Park boat ramp, which is easily accessible with plenty of parking available nearby.

This tour is a one-of-a-kind way to experience the natural beauty of Orlando's Winter Park area while getting some exercise and enjoying the stunning sunset views. It's a fantastic adventure that you won't want to miss!

In summary, if you're looking for an activity that combines adventure, natural beauty, and relaxation, then the Clear Kayak Sunset Tour Through the Winter Park Chain of Lakes is the perfect activity for you. The knowledgeable guide, clear kayaks, and stunning sunset views make for a truly unforgettable experience that you'll remember for years to come. Don't miss out on this unique and exciting tour and book your spot today!
Book Now!