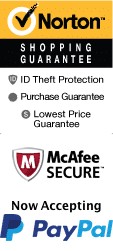 Boggy Creek Adventures Airboat Ride, Lunch, Gem Mining and Park Admission
Boggy Creek Adventures Airboat Ride, Lunch, Gem Mining and Park Admission Photos (25)
Enjoy a thrilling adventure through the Florida Everglades with the Boggy Creek Adventures Airboat Ride, Lunch, Gem Mining & Park Admission package in Orlando! Board an airboat and zoom through the wetlands while admiring the diverse wildlife and plant life that can only be found in this unique ecosystem. Expert captains will navigate your airboat, ensuring a safe and enjoyable experience. After your airboat tour, sit down to a delicious lunch featuring classic Southern flavors.

The Boggy Creek Adventure Park also offers gem mining, where you can search for real fossils and gemstones in a high-energy mining operation. Dig through sand and gravel to uncover treasures such as amethyst, turquoise, and fossils. The park admission also gives you access to explore the park and explore informative exhibits on Florida's ecosystem, as well as interact with the resident animals, including goats, emus, and alligators.

On the airboat ride, you'll have the opportunity to see alligators, turtles, and a wide variety of birds, making for a truly memorable experience. The tour takes approximately 30 minutes and will cover about 17 miles of the Everglades, and all customers will receive comfortable hearing protection to minimize noise levels and enhance the tour experience. The park admission also includes access to the Native American Village, where you can learn about the history and culture of the Seminole Tribe from people who are descendants of tribes who inhabited the Florida Everglades for thousands of years.

This package is perfect for all ages, including families with young children. The experience is educational and fun, offering an excellent way to learn about Florida's history, ecosystems, and wildlife, all while having a memorable time. The Boggy Creek Adventure Park is located just a short, convenient distance from downtown Orlando, making it easy for you to enjoy an exciting and informative airboat ride, mine for treasure, and experience the natural Florida landscape.

Don't miss out on the opportunity to experience one of the most exciting activities available in Orlando! With the Boggy Creek Adventures Airboat Ride, Lunch, Gem Mining & Park Admission package, you'll have an unforgettable adventure through the Everglades, learn about Florida's unique ecosystem, and make some cherished memories while having a blast.
Options:
Boggy Creek Adventures Airboat Ride, Lunch, Gem Mining and Park Admission: 30-Min Tour - Lunch & Mining
Available Now until 12/31/2023 View Detailed Schedule
30-Minute Airboat Tour: 30-Minute Airboat Tour
Book Now!