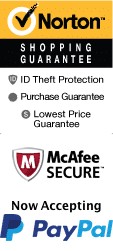 5 Hours Lake Norris Kayak Activity with Lunch
24542 Blackwater Creek Rd , Lake Norris Conservation Area East Trailhead Eustis, Florida 32736
1-866-267-5732
Chat Now
If you're looking for a serene getaway from the hustle and bustle of Orlando, the 5 Hour Lake Norris Kayak Activity with Lunch is just what you need. Located about 30 minutes outside of downtown Orlando, this activity takes you on a guided tour of the peaceful Lake Norris, surrounded by picturesque nature and wildlife.

The adventure begins with a meet and greet with your guide, who will brief you on the tour and help you get geared up for the kayaking experience. Once in the water, you'll paddle through a maze of cypress trees and lily pads, with birds chirping and turtles emerging from the water all around you. The tour is designed for all skill levels, so even if you've never kayaked before, you'll feel comfortable and safe throughout the journey.

The tour includes a stop for a picnic lunch on a secluded beach, where you can relax and soak in the natural beauty around you. The lunch is a tasty spread of sandwiches, chips, fruit, and all the necessary utensils and paper products are provided. After lunch, the tour continues, with more opportunities to explore the tranquil lake and take in its breathtaking scenery.

Lake Norris is a hidden gem in Central Florida that is often overlooked, but it's a perfect destination for nature lovers and outdoor enthusiasts. The lake covers nearly 1000 acres and is home to an abundance of fish, turtles, otters, and other wildlife. Along the tour, your guide will share fascinating insights about the lake's ecology and history, making the experience both enjoyable and educational.

Kayaking on Lake Norris is an ideal way to escape the crowds and enjoy a peaceful day in nature. Many visitors rave about the tour, saying it was the highlight of their trip to Orlando. The activity lasts 5 hours and covers approximately 6 miles, with kayaks and all necessary equipment provided. Don't miss this opportunity to explore one of Central Florida's most beautiful natural treasures.

In conclusion, the 5 Hour Lake Norris Kayak Activity with Lunch is the perfect way to unwind and connect with nature on your next trip to Orlando. With its calm waters, abundant wildlife, and knowledgeable guides, you'll have an unforgettable experience that will leave you feeling rejuvenated and refreshed. Book your tour today and discover the natural beauty of Lake Norris.
Book Now!