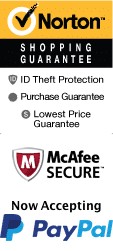 120 Minute Open Jump at a Trampoline Park in Kissimmee
2703 W Osceola Pkwy Kissimmee, Florida 34741
1-866-267-5732
Chat Now


Upon arrival, participants are given stretchy, non-slip grip socks to ensure a safe and secure jump. The facility is air-conditioned, so regardless of the weather outside, visitors enjoy the optimum playing conditions. With numerous games, activities, and challenges available, the facility can keep children and adults entertained for hours.

Guests typically spend an hour or two at the Trampoline Park, depending on the package they choose. The park is located in a strategic part of Kissimmee, near shopping areas and restaurants. The facility has a safety marshal to ensure that all visitors abide by the facility's regulations, and the equipment is clean and well-maintained.

The Trampoline Park features different zones that offer visitors a range of activities. The tube slide, foam pits, and the dodgeball court are among the most famous attractions. The facility also features an eight-and-under kid's area, making it the perfect place for the whole family. The park has a snack bar that provides drinks and snacks for visitors who need to take a break.

Trampoline Parks offer a unique way of engaging in physical activities while fostering social interactions. Besides being a perfect location for families and friends places for birthday parties, team training, and other social gatherings, the parks are designed to accommodate everyone regardless of their skill level.

In summary, visiting the Trampoline Park in Kissimmee is an engaging and entertaining way to spend an afternoon or evening while keeping active and bonding with family and friends. It's a safe, fun-filled facility suitable for young and old alike. Make a plan to visit, and you won't be disappointed.
Book Now!