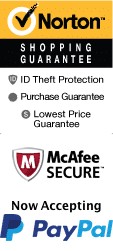 Comfort Suites Airport Nashville
2521 Elm Hill Pike Nashville, TN 37214
1-800-987-9852
Chat Now
Related Lodging by Category:
Comfort Suites Airport Nashville hotel is designed for any and all travelers. Busy and on the go? Comfort suites is located 1.5 miles near the airport allowing for busy travelers to get in and out. Need a little R&R? Comfort suites is located just outside the heart of the city, allowing you to avoid the hustle and bustle of the big city while still keeping you close enough to enjoy all Nashville has to offer. This hotel offers a wide variety of free amenities as well. A hot continental breakfast, an exercise room, and a seasonal pool are just a few of the amenities offered here at the Comfort suites. Comfort suites Airport Nashville hotel is not close to just one attraction but close to all the major attractions. Located near the Nashville International Airport this convenient location gives travelers so many options to explore. The Nashville Shores, Wave Country, Percy Priest Lake, The Hermitage, Opryland Convention Center, Opry Mills Mall, Nashville Nightlife Theatre, Music Valley Drive, and the Grand Ole Opry are all within 5 miles of the hotel. When arriving at The Comfort Suites Airport Nashville hotel you'll notice the beautiful exterior is decorated with stonework and magnolia trees at the entrance of the hotel. Upon entering the Comfort suites, you'll be greeted by hotel staff with true southern hospitality to make your stay as enjoyable as possible. The hotel is beautifully renovated with a clean and modern design. This design is carefully crafted throughout the entire hotel. No stay is complete without utilizing all the amenities that are available. Comfort Suites Airport Nashville offers courtesy transportation to and from the airport. Every room is also equipped with free Wi-Fi, TVs, HBO, coffee makers, desks, free local calling, and much more. There is also free full hot breakfast and a complete fitness center for all to enjoy. Comfort Suites also offers several handicap accessible rooms. Additionally, there are a couple rooms that are equipped with a 2-person whirlpool. Need a bite to eat? Darfons and Ellendales are two dining options that are less than a mile away from the hotel. Some great adventures you can enjoy while in Nashville on vacation include Adventure Park Nashville, Nashville Grand Ole Opry, Nashville River Cruises, and a Grand Ole Opry Tour.
Reviews

Bonnie Bower
Amissville, VA
✓
Verified Traveler
We loved it. Staff was very nice & helpful. Everything about our stay there was great. Would highly recommend!!

Edward E Waldron
Lagrange, IN
✓
Verified Traveler
"very nice and clean hotel."
Very nice and clean hotel. And superb employeess

Paula Wiederhold
Fayetteville , OH
✓
Verified Traveler
"staff was extremely courteous and helpful."
The hotel was in a convenient location. We did things in the opry land area and downtown. The staff was extremely courteous and helpful. It was clean and the room was comfortable and spacious. Our room had two double beds and a sofa bed. It slept 6 comfortably. The continental breakfast was the best i've ever seen at a hotel. The only drawback was that we were only given four towels for 6 people both days of our stay. I had to request additional towels both days.

Claudette Damron
Columbus, Kansas
✓
Verified Traveler
"Would stay with them again."
Was a fantastic hotel with everything you could imagine and more. The staff was beyond friendly and helpful. Would stay with them again. The lady, dixie, that serves breakfast and dinner is a beautiful soul.
Location Highlights
Comfort Suites Airport Nashville is located close to Bar-B-Cutie which features great American smokehouse barbecue dishes such as Moist Beef Brisket, Pork Panchos topped with savory beans and shredded cheese, Charro Beans, Tossed Purple Cabbage Salad, and Peac'n Pie. If you leave something behind, Twice Daily Convenience Store is where you can pick up those late night snacks like Heritage Meat Sticks, Popcorners Sweet Chili Corn Chips, Hostess Twinkies, Barcel Hot Chili Peppers & Lime Corn Snack Sticks, Orange Shasta, Fruit Gushers Snacks and Snickers. While your on vacation, splurge a little on yourself at the Nicole Marie Salon and Spa with a variety of hair and skin services like a haircut, balayage, photo dynamic therapy mask, and even cryotherapy. Visitors like staying at Comfort Suites Airport Nashville because it has easy access to the Grand Ole Opry where you can see your favorite artists like Zach Williams, Wynonna Judd, Vince Gill, Trisha Yearwood, Suzy Bogguss and Tucker Beathard.
Book Now!