Minnie Pearl Biography
Country comedian Minnie Pearl made generations of people laugh, from 1940 all the way to the 1990s. Her frequent exit line, "I love you so much it hurts," delighted her audience. In fact, she was so beloved by critics and fans that she was given a National Medal of Arts by President Bush in 1992 and was inducted into the National Comedy Hall of Fame in 1994. She is famed as one of the Middle Tennessee area's most notable comedians, with her Minnie Pearl character quickly capturing the hearts of many.
About Minnie Pearl (Mini Pearl)
So who is she? Well, for starters, she isn't the same Mini Pearl we know. Her real name was Sarah Ophelia Colley, and she was born on October 25, 1912, in Centerville Tennessee. She was the youngest of five children and her family was rich. Her f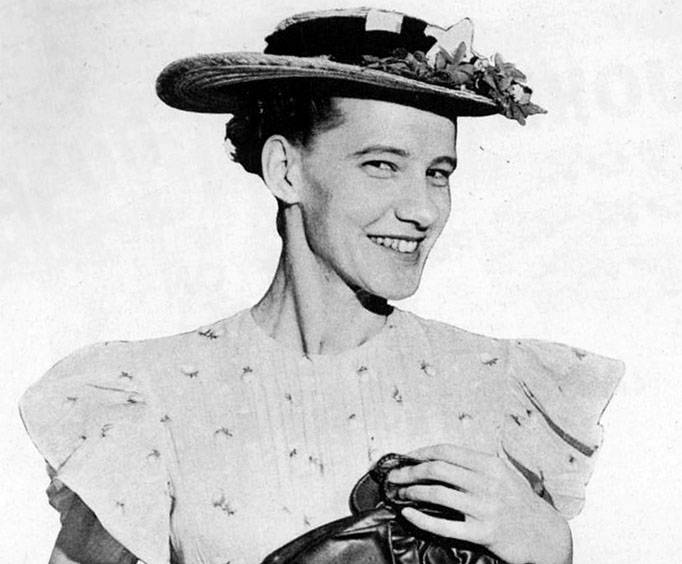 ather was a well-off lumberman in Centerville. As for her mother, an organist at a local church, she made sure Colley was not spoiled despite the family's wealth.
As a young girl, Colley dreamed of being on stage and appearing on Broadway. As a teenager in the late 1920s, her parents allowed her to go see several vaudeville acts at a local Nashville theater, where she was first exposed to the comedy of Elviry Weaver, a vaudeville comedian. It was then that she first fell in love with the stage.
It's ironic that Colley ended up becoming a comedian on a country radio station as growing up, she preferred classical music over country. She attended a fashionable finishing school for young women called Ward-Belmont in Nashvillewhere she majored in theater. But rather than focus on performing for a crowd, she spent much of her time in dance classes. She turned those classes into a job after graduation and taught dance lessons for about two years in and near her hometown.
Her dream of performing the Minnie Pearl routine on stage came true shortly after that. Her first professional theatrical work was with an Atlanta-based touring company called the Wayne P. Sewell Production Company which created amateur plays and musicals for rural audiences. This was during the Depression, and Colley worked to promote the group's shows. She could always be found at places like civic organizations or the Lions' Club, urging people to see the Wayne P. Sewell Production Compan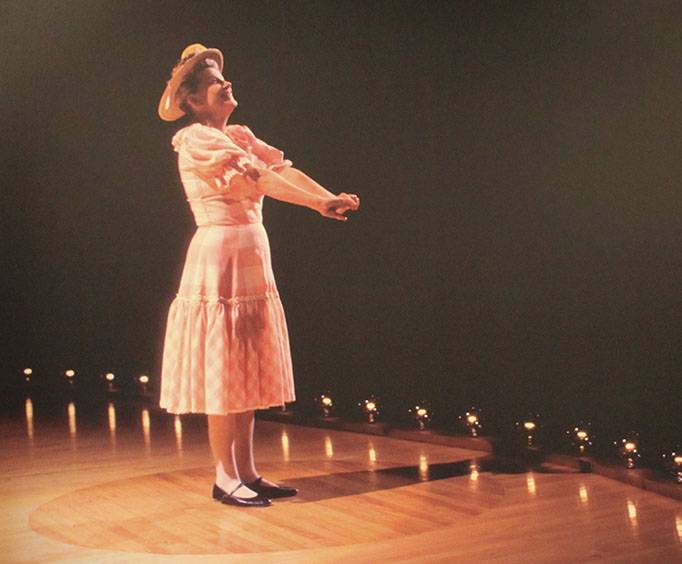 y's act.
While touring Alabama in 1936, Colley met a "funny old" mountain lady in her seventies and decked out in a gingham dress and decided to add her to her act. In fact, all of her performances were a composite of the many people she met over the years. In 1939, she created the now-famous character of a small-town girl named "Minnie Pearl." As Pearl, Colley played the role of the spinster and made light of her inability to find a man, always saying she was in search for a "feller."
Pearl's fans became enamored of her now famous opening line, "How-dee, I'm just so proud to be here!" But it was delivered more like, "How-deeeeeee!" Her enthusiasm was infectious and her comedy was a mix of corny jokes and comic monologues about relatives she didn't have. Only some of her jokes were based on reality. For example, she often poked fun of the people of "Grinder's Switch," an actual railroad switching station near where she grew up.
Colley's first stage performance using her alter ego was in Aiken, South Carolina, where Pearl's comedy made history. Colley had designed the Minnie Pearl costume to reflect the hillbilly character and the outfit consisted of a cheap, thrift-store quality frilly cotton dress and cotton stockings. Before the show, she purchased a straw hat at a department store to complete her outfit but forgot to rip off the price tag. During her act, it slipped down into view. The audience thought the $1.98 price tag accident was hilarious and it became part of Pearl's signature wardrobe. That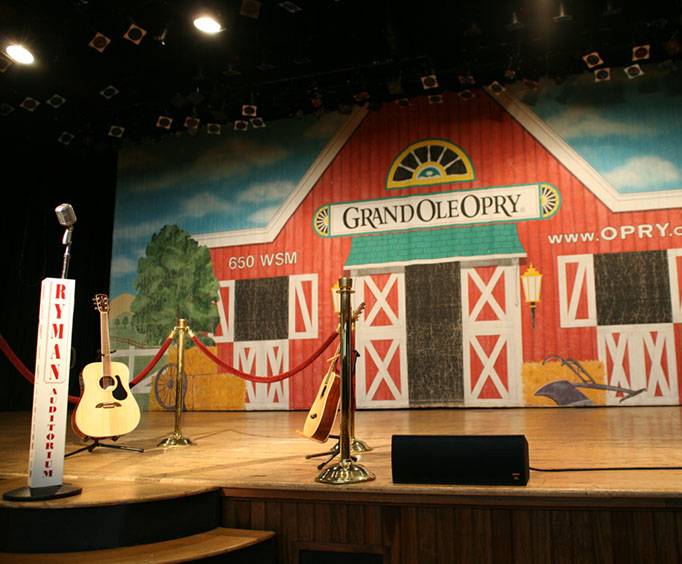 hat, with the price tag still on it, became as famous as her act.
As the popularity of her character rose, Colley decided to change her name to her stage persona, Minnie Pearl. A year later, in 1940, she was performing at a banking convention in Centerville, Tennessee when a few executives of the Grand Ole Opry's host station, WSM—a country music radio show—saw her act and thought it was really funny. Initially, the radio show owners were afraid of backlash from the country people whom she parodied, and worried audience members wouldn't see her as a local country character. While her act was built on her being a hillbilly, in reality, that was the farthest thing from the truth. Regardless, Pearl was given a late evening slot on the radio show.
After performing for the Grand Ole Opry at the legendary Ryman Auditorium in Nashville—which was known informally as a country music hall due to attracting many country singers—Minnie almost immediately started receiving tons of fan mail which secured her role with the radio station. Roy Acuff, an American country singer known as the "King of Country Music", was so impressed by Pearl's act he signed her to his road show. Book your hotel to see a recent Grand Ole Opry performance. Get your vacation to Nashville started today!
Minnie worked with many country stars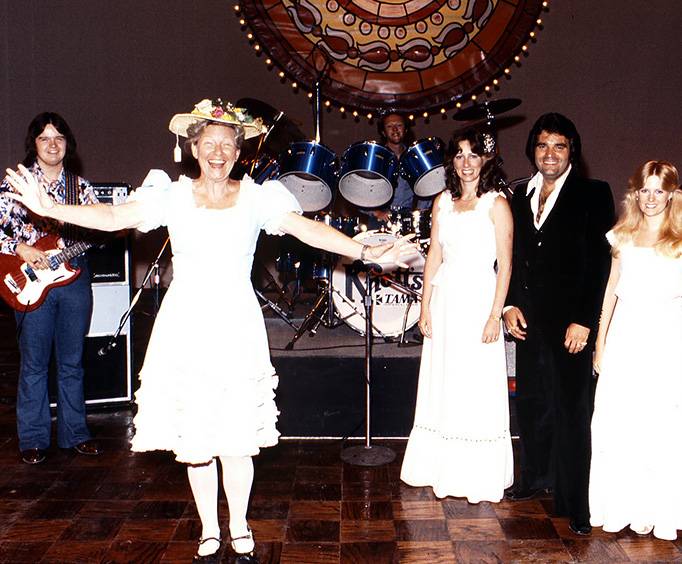 through the years, most notably with Grand Ole Opry's comedian Rod Brasfield. The two became a duo in the late 1940s, acting out a popular routine for their weekly live radio shows As she slowly gained fame, it probably never crossed her mind that she was destined to become the Grand Ole Opry's most beloved comedian.
In 1947, Pearl married a Nashville commercial pilot named Henry Cannon, thereby becoming Sarah Cannon. Minnie Pearl husband eventually worked as Pearl's manager. Two years after they were married, Pearl took her act to Europe alongside her friends Hank Williams and Red Foley, as well as Rod Brasfield. The tour ended in 1950. By that time, Pearlwas well on her way to becoming a household name as she started appearing on several network radio and televisionshows. By 1957 she was so famous that she was featured on NBC television's "This Is Your Life" program.
Of course, not everything she did in her career was a success. An entrepreneur named John Jay Hooker persuaded Pearl, as well as gospel singer named Mahalia Jackson, to have their names attached to a fried chicken chain in the late 1960s. Kentucky Fried Chicken was already quite famous and the chain was marketed as an alternative to KFC. At first, the chain did well, but soon it became clear that the accounting books didn't add up and that the restaurant chain had willfully manipulated its stock price. Since Pearl and Jackson had nothing to do with this, The U.S. Securities and Exchange Commission eventually cleared them of any financial wrongdoings.
The fried chicken debacle ended in 1969, and Pearl decided t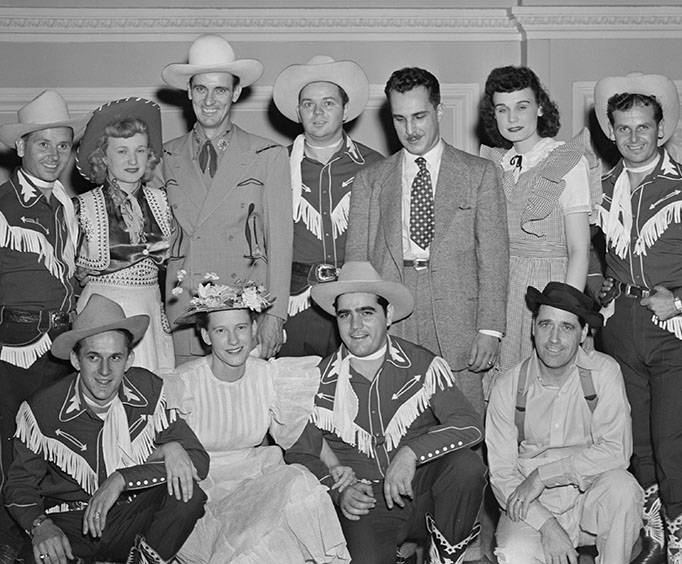 o focus solely on her career. She ended up becoming a cast member of the hit hillbilly variety show "Hee Haw" and remained with the show for a whopping 20 years.Meanwhile, The Grand Ole Opry became so famous in 1974 that it had to move out of its location at the Ryman Auditorium so that it could accommodate its growing audience. The new 4,000 seat Grand Ole Opry House, as it was called, was then born. By then, the Ryman Auditorium had been home to Pearl for four decades as she performed with the Opry.
During her career, she received many awards. In 1975, she was elected to the Country Music Hall of Fame in Nashville, and the plaque, which can still be seen at the music hall, reads, "Humor is the least recorded but certainly one of the most important aspects of live country music."
Pearl was still at the top of her game in the early 1980s, but it was during that time that she suffered from cancer. She had three battles with breast cancer and had to undergo a double mastectomy surgery in 1985. Regardless, she was upbeat through the ordeal and continued to be warm and friendly with her legions of fans. After her bout with cancer, Pearl wanted to give back and spent lots of time as a volunteer for the American Cancer Society as well as other charitable organizations over the years.
Although Pearl was surrounded by country music legends, she was also fri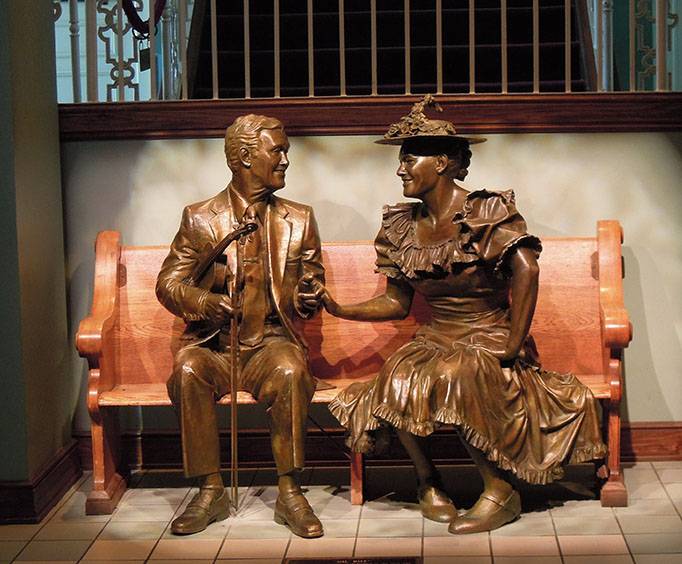 ends with performers outside the genre, including Dean Martin and Paul Reubens, who became famous under his stage name, "Pee-wee Herman." The two became close friends after Reubens met Pearl at "Comic Relief" in 1986. The pair had a lot in common due, in part, to the fact that both of them were known to fans by their stage names.
In 1987, she was invited to the White House where President Ronald Reagan gave her the American Cancer Society's Courage Award. In addition to her charity work, Pearl became a spokeswoman for the Nashville Cancer Foundation site where she had received her treatments. That's when she reverted back to her legal name of Sarah Ophelia Cannon and shelved her public persona. She was so active in volunteering and so hopeful during her treatments that the cancer institute was inspired by her positive outlook on life and eventually changed its name to the Sarah Cannon Cancer Center and the Sarah Cannon Research Center.
By 1990, Pearl missed the Grand Ole Opry and, despite her dwindling health, she returned to the show. Her final appearance on the Opry was in June of 1991 and only three days later, a stroke left her partially paralyzed on the left side, which ended her performing career. Pearl spent almost half her life performing for the Opry, a jaw-dropping total of 51 years.
It was her idea to check into a retirement home in 1992 and she died in Ethridge, Tennessee in March 1996, after another stroke. She was 93 at the time. Pearl had no children and was buried at Mount Hope Cemetery in Franklin, Tennessee.
To celebrate her 100th birthday, in 2012 the Country Music Hall of Fame and Museum featured an exhibit about Pearl. The year-long tribute included a display of Minnie Pearl's costume, a few of her scripts, some of the trophies and statuettes she won including the American Cancer Society's John C. Tune Award for her efforts to educate the public about breast cancer, and several other items. Her commemoration included a "birthday party" family program on Pearland a panel discussion about her life and career.
Pearl left behind a rich and lasting legacy on country music and comedy. Rural comedians who were influenced by Pearlinclude Jerry Clower, Jeff Foxworthy, Carl Hurley, Chonda Pierce, Ron White and Larry the Cable Guy. She was also a tireless advocate for early detection cancer and helped aid the research for a cure for cancer until her death. Through it all, she remained country music's funniest comedian and its brightest star. While she is missed, she left such an indelible mark on comedy that her life—and her legacy of gentle satire—still burns bright. mimi pearl mini peral