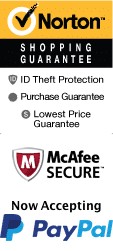 Taste of Nashville Walking Food Tour
108 1st Avenue South Nashville, TN 37213

Taste of Nashville Walking Food Tour is no longer available.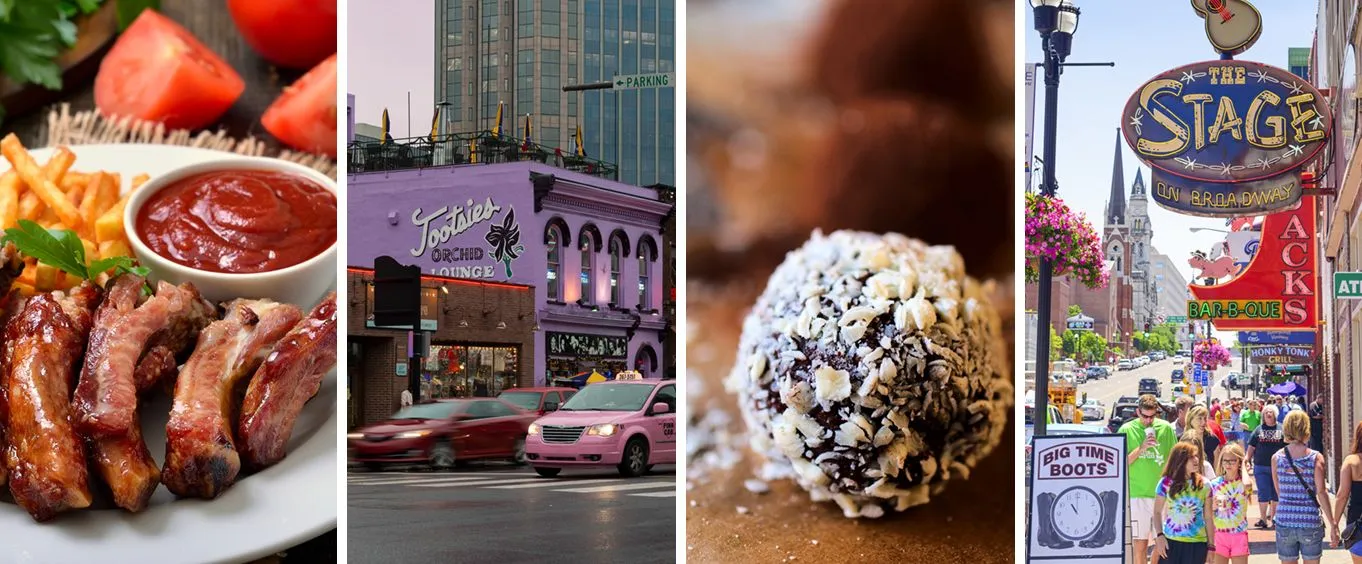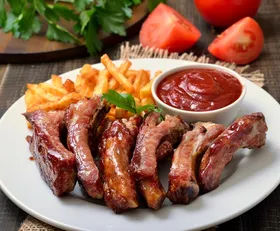 Music City is one of the most famous places to visit for country music, but it also brings amazing food and tons of awesome sightseeing to the table, so make sure to enjoy the multitude of adventures with the Taste of Nashville Walking Food Tour, a walking culinary tour that's perfect for foodies. On this leisurely 1 mile stroll through some of Nashville's hottest districts, you will be able to sample tons of great food from 5 local eateries and have a blast learning about local life.
If you are a foodie or just wanting to sample some local fare on a Nashville food tour, this walking tour is for you! Meet up with your tour guide at the meeting point and embark upon a walking journey that is great for stretching your legs and seeing the sights from a more intimate perspective. As you walk around Nashville, you will see some amazing sights along the way and learn interesting details about them from your knowledgeable and friendly tour guide before sampling some local tastes. Just a few of these landmark views include downtown hotspots like:
Ryman Auditorium

: As the birthplace and original venue of the Grand Ole Opry, the Ryman Auditorium is significant in Nashville and country music history. Learn about its roots, its groundbreaking performances, and its modern venue as the Grand Ole Opry's home for Christmas. It is a great way for music lovers of all ages to learn about Nashville's world-renowned music industry.
Tootsie's World-Famous Orchid Lounge

: This famed honky tonk is the best place to go for drinks and classic Nashville nightlife! Right across the alley from the Ryman, this locale is brimming with history. Since its conception in 1960, Tootsie's has served up drinks to famous stars like Willie Nelson and Kris Kristofferson. Among the decor are interesting pieces of memorabilia displayed in the 'Tootsie's Wall of Fame'.
Printer's Alley

: Home of Nashville's booming nightlife scene, this district is not only full of honky tonks, but it is a registered Historic District. As well as offering up a place for partying, it was also, at one point, home to Nashville's biggest newspapers, the Nashville Banner and the Tennessean, giving it the name. Printer's Alley was also known for its performances from legends like Hank Williams, the Supremes, Jimi Hendrix, and Waylon Jennings.
The District

: Explore the heart of downtown at the District, an area that is chock-full of things to do! Home to live music, Southern food restaurant hotspots and eateries, and plenty of shops, it is the perfect place to spend the afternoon. It is home to live music venues and plenty more!
Of course, this wouldn't be a food tour without the crown jewel of the Nashville tour - the cuisine! During your trek along the District, you will stop at several different locally-owned and operated restaurants to sample some of the hidden gems of the city. Whether you want to sample some sweet pralines or see what the hype is all about with Nashville barbecue, you'll find something to tantalize your taste buds! The entire experience lasts approximately 2.5 - 3 hours allowing for ample time to explore and savor your tastings.
Combine a delectable day of food and sightseeing on the Taste of Nashville Walking Food Tour! Visitors will have a great time exploring notable attractions and seeing famed eateries during their time here, allowing for the perfect afternoon of exploration.
When you are done enjoying amazing Nashville fare at these hidden eateries, you can embark upon a variety of other wonderful adventures through the city. Explore museums like the Country Music Hall of Fame or the Johnny Cash Museum with a self guided tour, explore Nashville history, or take a great tour of a distillery and enjoy craft beer samplings. No matter what you do, your time in Nashville is best when it goes off the beaten path for some local fun!
Reviews

Arden Jones
Hartford, SD
✓
Verified Traveler
Real enjoyable tour and our guide john was fantastic!

Richard Thomas
Middletown, Calif.
✓
Verified Traveler
"excellent tour guide... very informative"
Pam was an excellent tour guide... Very informative... Pleasant to be with and kept the event moving at a reasonable pace and knew a lot of history and background. Of the tours i took on this trip i would rate her as the top. Great job... An asset to your company.

Jane Pumple
Cape Coral, FL
✓
Verified Traveler
"I would recommend this tour."
Our your was everything we wanted and more. We viewed historic sites, and sampled food from several venues. Our your guide was friendly, and very knowledgeable. I would recommend this tour.

Randy Brown
Warner Robins, GA
✓
Verified Traveler
" I was so stuffed afterward. well worth the money."
I have done this in other cities but on this nashville tour i was so stuffed afterward. The small businesses we went to were great from jack's bbq to the street tacos shop, to the peanut store to the acme store alan jackson restored. The other great thing is the tour guide gave us a lot of history of nashville. This is well worth the money.
Frequently Asked Questions for Taste of Nashville Walking Food Tour:
What is included in the admission price?

Includes walking tour and samples.

Is there any walking involved?

Yes. There is approximately 1 mile of walking.

Approximately how long does the Taste of Nashville Culinary Food Walking Tour last?

It is approximately 2.5 hours.

For what ages is the tour appropriate?

Great for all ages. Parents know their children's abilities best.

What type of dress & footwear are recommended?

Wear comfortable clothes and walking shoes.

Will there be time allotted for dining on the Taste of Nashville Culinary Food Walking Tour?

Yes. There are samplings that add up to a lunch.

Where does the Taste of Nashville Culinary Food Walking Tour depart from?

108 1st Avenue South

What sights will actually be visited while on the Taste of Nashville Culinary Food Walking Tour?

You will visit 5 - 6 different eateries.

Is photography / video recording allowed on the Taste of Nashville Culinary Food Walking Tour?

Yes.

Are any meals included?

Yes. Samplings included.