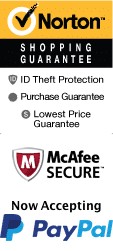 Caribbean Resort & Villas
3000 North Ocean Blvd Myrtle Beach, SC 29577-3046
1-800-987-9852
Chat Now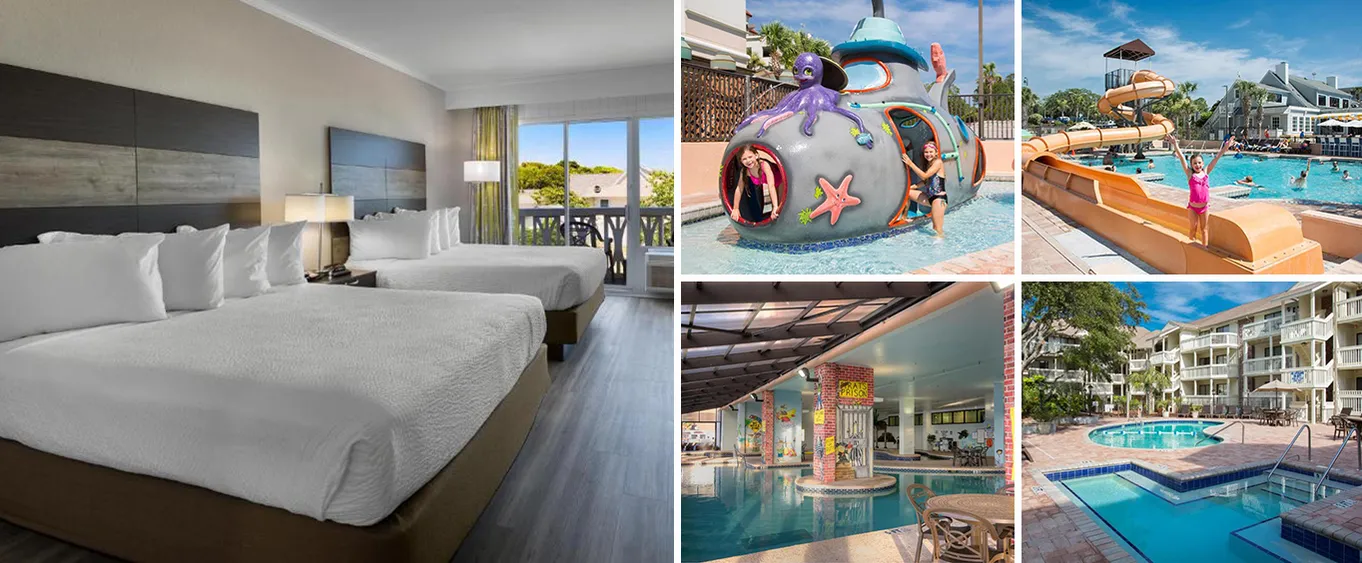 When you stay at Caribbean Resort & Villas located at 3000 North Ocean Boulevard in Myrtle Beach, South Carolina you will be staying within three miles of the following: Myrtle Waves Water Park, Dino Park Myrtle Beach, Hollywood Wax Museum in Myrtle Beach, Ripley's Believe It or Not Museum Myrtle Beach and Legends In Concert Myrtle Beach. Your stay at Caribbean Resort & Villas you can have the chance to have an oceanside view. Helping you relax and enjoy your time here even more. In the room that you book you will have free wifi, a coffeemaker, TV, hair dryer, mini fridge, in room safe. Each room will have it's own private balcony, so you can relax outside. You will also have access to a fitness center, game room, giant chess and checkers board, an ocean side fire pit and a gift shop. At Caribbean Resort & Villas you have many on-site dining options such as: The Tiki Bar, Ben and Jerry's Ice Cream, Starbucks, Sea Captain's House Restaurant, The Lounge, and The New Oceanfront Bar. You also have the chance to make an appointment and enjoy their Mist Spa. When you stay at Caribbean Resort & Villas you are within two miles of the following attractions: Treasure Island Mini Golf, Myrtle Beach Board Walk and Promenade, Outbreak - Dread the Undead, SkyWheel Myrtle Beach, King Tut Museum, and Broadway at the Beach. You have many places that you can try outside of the resort such as: New York Prime, River City Cafe, RipTydez Oceanfront Grille and Rooftop Bar, Rioz Brazilian Steakhouse and Johnny D's Waffles Myrtle Beach Location.
As well as lodging like the Hilton Myrtle Beach and vacation packages, visitors to Myrtle Beach can attend fun activities like Medieval Times Myrtle Beach and Ripley's Aquarium Myrtle Beach.
Location Highlights
The Caribbean Resort & Villas in Myrtle Beach, South Carolina, is the perfect place to stay, with its ideal location near numerous points of interest. A short walk away are some fantastic shopping opportunities, including both grocery stores and convenience shops. For those who love to shop, Myrtle Beach Mall and Broadway at the Beach are both only a few minutes' drive away, where you can discover almost anything. Additionally, the vast array of restaurants in the area is truly impressive, with some standout dishes like the mouthwatering seafood platters offered. Within walking distance, you'll find the beautiful parks and shorelines of the Atlantic Ocean, perfect for taking a leisurely walk and enjoying the gorgeous sunset. With everything it has to offer, the Caribbean Resort & Villas makes for a perfect getaway spot.
.
Book Now!