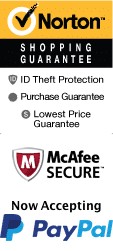 The King : A Tribute to Elvis
3237 Waccamaw Blvd. Myrtle Beach, SC 29579

The King : A Tribute to Elvis is no longer available.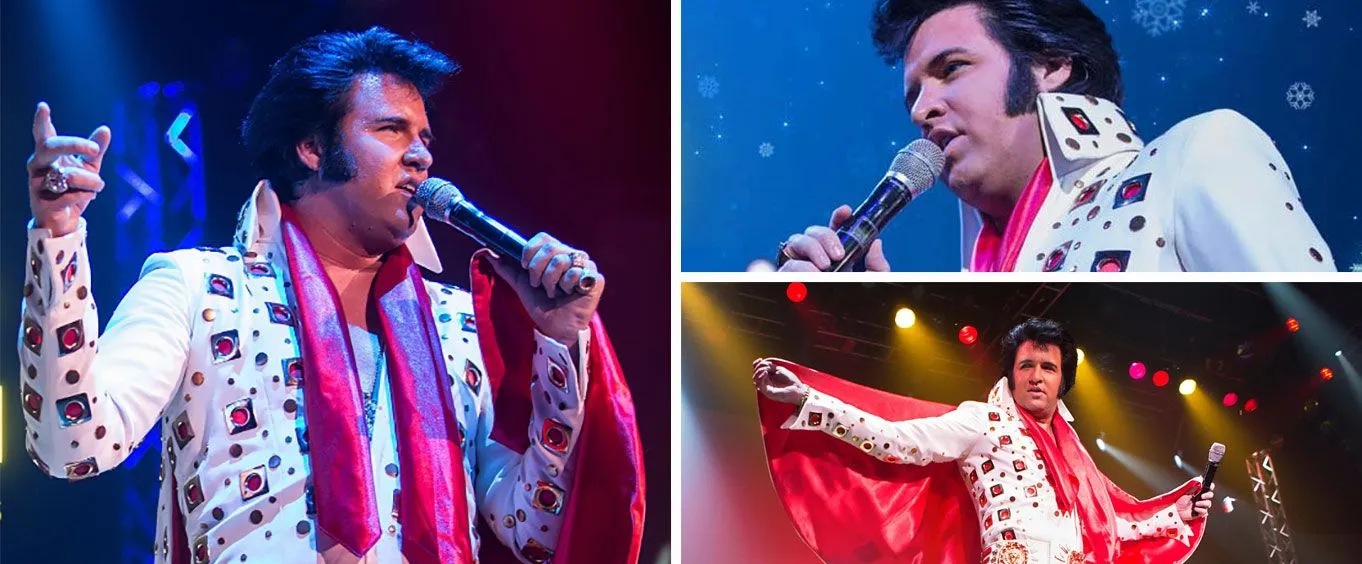 Elvis Presley fans will be able to delight in the legendary tunes of the King in Myrtle Beach, SC. Head to the Asher Theater to experience Travis Powell The King, a show dedicated to bringing the finest music to the East Coast. During this production, visitors will be able to tap and bob along to their favorite hits, making this an all-ages activity that is sure to be a blast!
This tribute show is a fantastic opportunity. Enjoy amazing live songs that pay homage to the King. During the production, you will be enamored by the talents of Travis Powell, who does an amazing job of impersonating Elvis Presley and bringing his aura back to life. The show focuses on Elvis' greatest hits from 1970-1973, which is considered to be one of the most influential seasons of his musical career. Some of the hits that you may hear during this production include "It's Only Love", "Always on My Mind", and "Burning Love". Travel alongside Powell as he traverses the expansive career of Elvis Presley and captivates audiences with songs from the past.
During the holiday season, visitors can also witness a festive and fun set filled with Elvis Presley's most notable seasonal hits. From "White Christmas" to "I'll Be Home for Christmas", these hits are sure to delight. Experience the joy of the holidays while having a blast and creating brand new traditions for you and your family during the Travis Powell The King Christmas show.
About Travis Powell
The star of the show, Travis Powell has long been a prolific Elvis Presley fan and impersonator. From his voice to his charisma and the swing of his hips, Powell fully embraces the personality and stardom of Elvis. He has won various awards throughout his impersonating career, including becoming a Top-Five finalist in The Ultimate Elvis Tribute Competition. He has also received accolades and championships from Legends in Concert in Myrtle Beach, Lake George Elvis Festival, Harrah's Cherokee Casino, and was awarded the 2016 "Tribute to the King Grand Champion" at Potawatomi Hotel & Casino in Milwaukee and the 2014 Heart of the King Horizon Award. He also pursues philanthropy and has founded his own charity, the Travis Powell Foundation, who gives back to the community he was raised in. From his spot-on Elvis voice to his charisma and charitable efforts, Powell truly exemplifies the best of the best when it comes to Myrtle Beach performers.
About Elvis Presley
As one of the most recognized and celebrated musicians of all time, it is no surprise that Elvis Presley's legacy has lived on after his death. Known as the "King of Rock and Roll", he paved the way for a new type of music, combined with his controversial hip movements and songs. This cultural icon created an astounding career, amassing tons of awards and producing hundreds of songs that are still well-loved today. His career jump started in 1953 with Sun Records, and he went on to produce many more hits with the record label. He also worked with RCA which produced his self-titled debut album. He is best known for songs such as, "Hound Dog", "Blue Suede Shoes", "Heartbreak Hotel", and "All Shook Up". His fame caused a paradigm shift in the music industry, paving the way for acts like the Beatles. During his fame, he amassed an astonishing 197 album certification awards and holds the record for most Gold and Platinum albums. He also performed at the Grand Ole Opry. Now, he has been inducted into countless Halls of Fame, won many awards and accolades, and is considered to be one of the most recognized and celebrated musicians of all time. Don't pass up the opportunity to relive those nostalgic tunes right in Myrtle Beach, SC!
About the Asher Theater
As one of the most celebrated theaters in Myrtle Beach, the Asher Theater strives to provide quality entertainment to its visitors. Its large and comfortable theater is fully accessible and features comfortable seats and a great stage. There are concessions available as well. Some of the most well-known shows hosted at the theater include, "A Man of a Thousand Voices", "The King is Here", and "Motown 59". There are also plenty of limited-engagement showcases that happen at the Asher Theater including a comedy stand-up set from Chubb Rock. Whether you attend a fantastic show or head to a spades tournament hosted here, your time at the Asher Theater will be comfortable and memorable.
Bring along the entire family to the beautiful Asher Theater to experience Elvis Presley's musical legacy in an up-close and personal event. Join the talented Travis Powell as he guides you through one of the highest points in Elvis Presley's career. Hear some of your favorite songs and create new memories with the entire family in Myrtle Beach, SC. Be sure to check out all of the other amazing shows at the Asher Theater and the other activities offered on the coast to complete your South Carolina vacation.
Frequently Asked Questions for The King : A Tribute to Elvis:
Approximately how long is the The King : A Tribute to Elvis?

The show lasts approximately 2 hours.

In what theater is the show held?

The Asher Theater.

What type of parking do you have?

Parking is free.