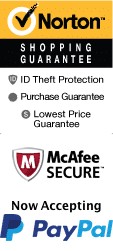 Home Free Country Music's A Cappella Group
4750 Hwy 17 S. North Myrtle Beach, SC 29582

Head to Myrtle Beach, SC for an amazing evening of music and fun with Home Free Country Music's A Cappella Group. Whether you are a longtime a capella fan or wanting to hear some of your favorite country songs performed in a brand new way, this notable show is sure to delight all who attend.
The show itself is energetic and fun, offering up a selection of country music's hottest hits. Bringing every melody and beat to life with nothing more than their own vocals, each a cappella rendition is impressive to behold. Tap along with some amazing songs during this production! The show stars Home Free, an a capella group that has created a reputation for themselves with their tight-knit harmonies and skillful vocals.
About Home Free a Cappella Group
Comprised of five vocalists, this a cappella group brings the essence of this style of music with them during every performance. Featuring the talents of Adam Rupp (beatbox/percussion), Tim Foust (bass), Adam Chance (baritone harmony), Rob Lundquist (tenor harmony), and Austin Brown (high tenor), the group began as a show group. Each of the five vocalists have professional musical training and play several instruments. Foust and Brown are also talented arrangers and writers. They began their careers bringing their a cappella stylings across the country as they performed more than 200 shows a year across the US. They got their biggest break in 2013, however, when they competed on and won NBC's musical competition, The Sing-Off, in its fourth season and earned $100,000 and a record deal with Sony.
Since winning the Sing-Off, they have performed hundreds of shows all across the world and released several albums, including their debut in 2014 entitled Crazy Life. So far, they have created more than ten studio albums including a Christmas album which debuted on the US Country Charts in 2014.
You definitely do not want to miss out on this talented group of musicians as they bring their a cappella stylings to the stage in Myrtle Beach, SC! Head to the Alabama Theatre to experience some great country music with these singers and enjoy country music in a brand new way. Be sure to check out other Alabama Theatre shows or book a hotel in the area to complete your East Coast beach vacation. Check out Hilton Hotels Myrtle Beach or other fun activities like Ripley's Aquarium of Myrtle Beach to complete your stay.Home free cappella group
Reviews

Robyn Smith
Sanford
✓
Verified Traveler
Home free- excellent performance by this acapella group. They are the reason we visited myrtle beach in the first place so that i could see them perform. Totally worth it. I'd see this group again. Love their songs. Bought several albums. About the venue...The seaters were not very friendly, nor were they accommodating to my mom who has a walker. They made us put her walker (which was foldable and would have only been in front of her chair) in the corridor, which is not okay in case of emergency. We were one of the last to leave because the crowd was not easy to get through for me to even retrieve her walker. The seater was even upset because the tickets were not in numerical order when i handed them to her and her attitude exhibited negativity' when upset my family even before the performance began. Restrooms were also not organized. People were going in the exit side while others were standing waiting in the posted entry line.

Brion Miller
Sanford, NC
✓
Verified Traveler
The show was great. And we really enjoyed it.
Frequently Asked Questions for Home Free Country Music's A Cappella Group:
In what theater is the show held?

It is held at the Alabama Theatre.

What is the length of intermission at Home Free Country Music's A Cappella Group?

Intermission lasts approximately 15 minutes.

What type of parking do you have?

Parking is free.

What is the dress code?

Dress code is casual.