Eddie Miles Christmas Salute To Music Legends plus Elvis Christmas Classics
4750 Hwy 17 S. North Myrtle Beach, SC 29582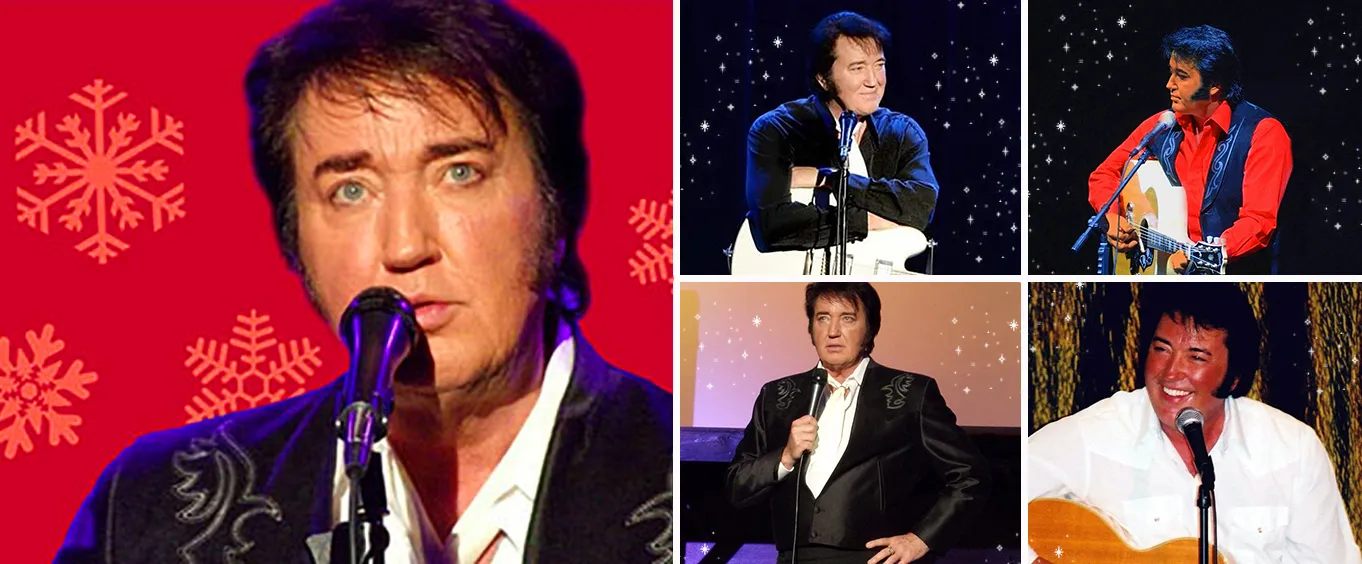 Description
Eddie Miles Christmas Salute To Music Legends plus Elvis Christmas Classics Photos (7)



Head to the Alabama Theatre in Myrtle Beach, SC to experience some of the greatest entertainment. With the festive Eddie Miles Christmas Salute to Music Legends Plus Elvis Christmas Classics Show, you will be swept away for a joyous evening of Christmas-themed fun.
The show stars the talented Eddie Miles, who is best known for his on-par Elvis impressions. If you love the sounds of the King, you will absolutely adore Miles' voice as he captivates with a variety of Elvis hits. He is extremely talented and has come out of retirement for this limited engagement experience, so definitely do not miss out on grabbing tickets to this two-part production.
About the First Half of the Eddie Miles Elvis Show
Absolutely captivating with a variety of songs from legendary artists, the first half of the show puts Miles' skills on display. Hear some of your favorite hits from artists like Hank Williams, Conway Twitty, George Jones, and Hank Williams. With these classic country hits, you are sure to have an amazing time.
About the Second Half of the Show
Get ready for a joyous evening full of festive fun with the second half of the production. During this portion of the show, Eddie Miles will entertain with some of the Christmas classics that Elvis performed during his time. Just a few of them include, 'Santa Claus is Back in Town', 'Santa Bring My Baby Back', 'Blue Christmas', and 'If Every Day Was Like Christmas'.
This two-part production is sure to be a memorable time! Head to the gorgeous Alabama Theatre to experience the delightful musical stylings of Eddie Miles as he brings you everything from George Jones to Elvis' 'Blue Christmas'. When finished, check out other Alabama Theatre showcases or book a hotel stay for your East Coast vacation.
Frequently Asked Questions for Eddie Miles Christmas Salute To Music Legends plus Elvis Christmas Classics:
What is the dress code?

Dress code is casual.

In what theater is the show held?

Alabama Theatre.

What is the length of intermission at Eddie Miles Christmas Salute To Music Legends plus Elvis Christmas Classics?

Intermission lasts approximately 15 minutes.

What type of parking do you have?

Parking is free.