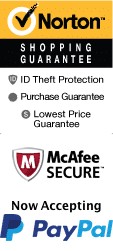 Diamond Rio Live
4750 Hwy 17 S. North Myrtle Beach, SC 29582

Diamond Rio Live is not currently scheduled to return to Myrtle Beach.
Six-time Vocal Group of the Year, Diamond Rio will be making its way to show off their country and Christian music in beautiful Myrtle Beach, SC. Whether you are a longtime listener or want to share the music of your youth with your kids, this fantastic musical experience offers a memorable concert for the entire family.
The band has sold more than 10 million albums, and the group happily joins the stage in Myrtle Beach to share their exciting talent. Long beloved, Diamond Rio has received two Top Vocal Group Awards from the Academy of Country Music and four Group of the Year awards from the Country Music Association. With over 30 chart singles, the band is happy to share their Number One hits, "Meet in the Middle," "How Your Love Makes Me Feel," "One More Day," "Beautiful Mess," and "I Believe."
Since it began in 1984, the group has retained the same six members, including guitarist and tenor vocalist Gene Johnson, lead vocalist Marty Roe, lead guitarist Jimmy Olander, keyboardist Dan Truman, drummer Brian Prout, and bass guitarist and baritone vocalist Dana Williams. As a long-time supporter of the Big Brothers Big Sisters program, they have raised more than $1.5 million for the charity, upholding their Christian values.
This opportunity will be a sight to see! Diamond Rio beautifully combines American country music and heartfelt Christian beliefs to create a spectacular show! Head to the gorgeous Alabama Theatre to experience the musical talent of these remarkable musicians and enjoy a memorable evening filled with music and fun. Be sure to check out all of the other great Alabama Theatre live shows or book a hotel to complete your stay.
Frequently Asked Questions for Diamond Rio Live:
What is the dress code?

Dress code is casual.

In what theater is the show held?

Alabama Theatre.

What is the length of intermission at Diamond Rio Live?

Intermission lasts approximately 15 minutes.

What type of parking do you have?

Parking is free.