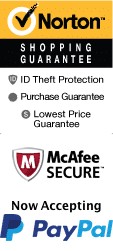 Yosemite Valley in Yosemite National Park, CA
Yosemite National Park Yosemite Village, , CA 95389
The following tours visit Yosemite Valley:
6/1/2023 - 10/26/2023
Save a Thursday for this spectacular sightseeing adventure in Yosemite Valley, for up close views of world famous waterfalls, granite peaks, and glorious vistas.
Yosemite Valley is the centerpiece of Yosemite National Park, on the Western slope of the Sierra Nevada Mountain Range. Stretching for eight miles, and as much a mile deep, the valley is surrounded by high granite summits, and features both heavily forested areas and alpine meadows brimming with wildflowers.
The valley is drained by a multitude of streams including Yosemite Creek, Bridalveil Creek, and Tenaya Creek. The valley's creeks create some of the highest waterfalls in California and are a big attraction to the valley. Ribbon Fall, Bridalveil Fall and Yosemite Falls are among the most notorious waterfalls, and in spring run-off the thunderous roar of their cascading waters can be heard through much of the valley.
The valley is internationally known as a top hiking and rock-climbing destination. Among the most famous is El Capitan on the North side of the valley, the largest granite monolith in the world, standing 3,000 feet from base to summit along its tallest face. The peak is a favorite of rock-climbers and base-jumpers, and was scaled the first time in 1958 by Warren Harding. The Half Dome is another iconic Yosemite granite monolith, so much so you can see it on the reverse side of the California state quarter.