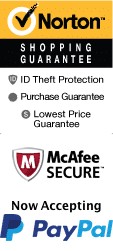 Lake Tahoe Hot Air Ballooning
2435 Venice Dr. East South Lake Tahoe, CA 96150
1-800-987-9852
Chat Now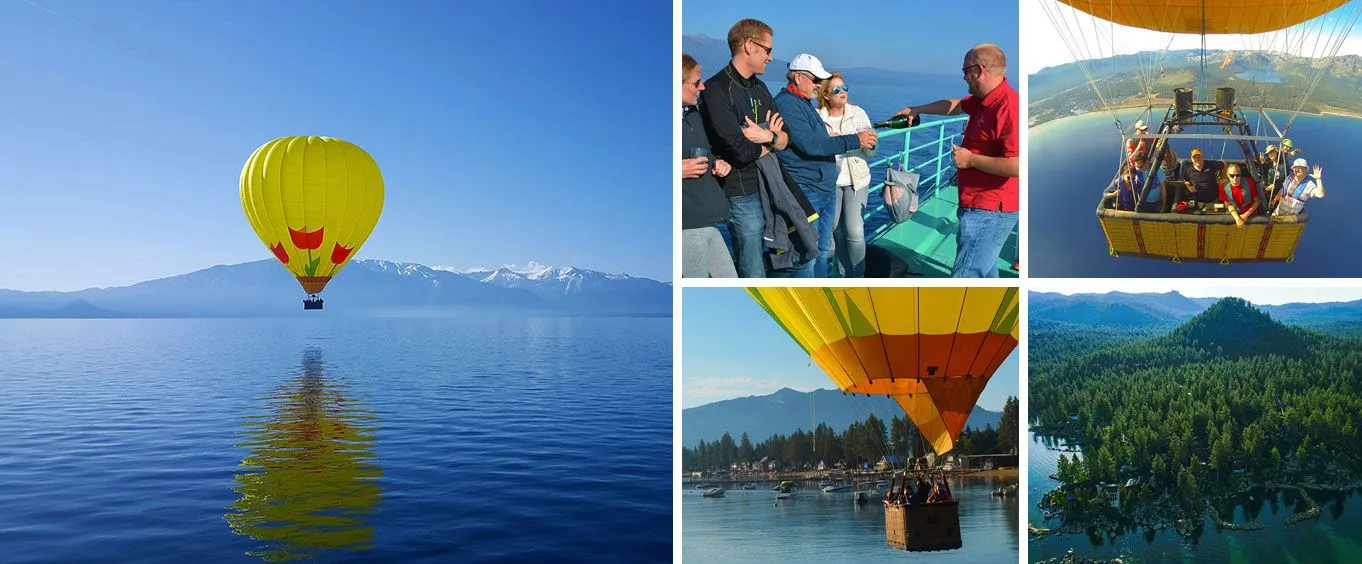 Experience the gorgeous alpine views of Lake Tahoe with a hot air balloon lake tahoe ride, a brilliant hot air balloon tour that will delight. These unique adventures allow guests to embark upon an exciting and one-of-a-kind experience in the area. On this sunrise flight, you will be gifted with gorgeous views and the ability to create unforgettable memories on your vacation.
Your adventure begins at sunrise where you will meet your crew. Join them at the hot air balloon sight just after sunrise at the Tahoe Keys Marina. After arriving, guests will watch in awe as they become a part of the balloon inflating process, watching on as the hot air balloon comes to life right before their eyes. After this inflation period, visitors will be able to board the balloon, called the Tahoe Flyer. The vessel r is totally unique as it is the world's only USCG certified balloon launch and recovery vessel. As the balloon lifts into the air over the waters, you will be treated to stunning views and panoramic scenery above the lake. Just a few of the landmarks you will see on this flight include:
Emerald Bay: Emerald Bay is perhaps the most recognizable and beloved feature of the alpine lake. This bay area is home to tons of sports opportunities such as boating, fishing, and swimming. It is an amazing place to see the beauty of the area while Lake Tahoe ballooning.
Lake Tahoe: This body of water is the largest alpine lake in North America. Because of this title, many flock each year to explore its amazing scenery and to participate in local water sports and mountain activities. See it in style with hot air ballooning Lake Tahoe activities.
Desolation Wilderness: This gorgeous 60,000+ acre wilderness area is stunning to see from the skies! It is located inside the Eldorado National Forest and is located on the western side.
Yosemite: Perhaps one of the most famous parks, Yosemite is home to some of the most recognizable monuments and parks. See the spectacular Sierra Nevada mountains from the sky during your hot air balloon ride!
During your flight, you will be able to look out across sparkling waters and soak in the views. Guests will also be able to enjoy a full spread of snacks and refreshments at their own leisure. Feel the wind in your hair while you hear facts about the area and get in some of the best sightseeing available in the entire city. The flight ends with a landing on the upper deck of the Flyer and concludes with a champagne toast, mimosas, and snacks while you enjoy the relaxing cruise back to the marina. The entire experience lasts approximately 4 hours. Enjoy a hot air balloon Tahoe style!
Enjoy a fascinating adventure and beautiful sightseeing with an awesome sunrise flight! This four-hour adventure features awesome panoramic wonders and of course, an exciting hot air balloon flight over the continent's largest alpine lake. These Lake Tahoe balloons are sure to impress!
Reviews

William Griffith
Bradenton , FL
✓
Verified Traveler
"The service was perfect!"
The service was perfect! Taking off from the smallest air craft carrier in the world to the music from top gun. Just awesome. The staff was friendly and the pilot experienced. It was our first balloon ride and everyone made us comfortable. The day was gorgeous. Couldn't ask for more. A highlight of our anniversary trip!

SPENCER Gosenson
VENTURA, CALIFORNIA
✓
Verified Traveler
My daughter and i really enjoyed or balloon experience. The pilot sheldon,was knowledgeable and funny, he flew us around the lake pointing out places and things of interest. This being our first balloon flight, i can understand the draw it has, i'm ready for another flight. Vacations made easy.Com did make it easy for us to reserve our flight, thank you.
Tip: Reserve in advance, then relax an enjoy.
Frequently Asked Questions for Lake Tahoe Hot Air Ballooning:
Approximately how long does the Lake Tahoe Balloons last?

Entire experience lasts approximately 4 hours.

For what ages is the tour appropriate?

Ages 8 and older. Children who are shorter than 4' may not be able to see the views, as it is not permitted for parents to hold their child during a flight.

What type of dress & footwear are recommended?

Wear warm clothes and comfortable walking shoes.

Where does the Lake Tahoe Balloons depart from?

Tahoe Keys Marina

Is photography / video recording allowed on the Lake Tahoe Balloons?

Yes.

Is there a minimum number of tickets?

Yes, there is a minimum of 2 tickets.