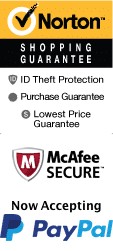 Rubicon Point in Lake Tahoe, CA
The following tours visit Rubicon Point:
6/1/2023 - 10/26/2023
Travel in style with a city tour around the area on Tuesdays, making stops at all the top sights, including Emerald Bay, Rubicon Point, and Sand Harbor.
Rubicon Point on Lake Tahoe is located in D.L. Bliss State Park and is the sight of the Rubicon Point Light. The highest elevation of any American lighthouse at 6,300 above sea level, while it was in use the light could be seen from any point on Lake Tahoe.
Built in 1916 by the United States Coast Guard the light was only in operation for a few years. The expense of maintaining the light forced it to be discontinued. Powered by acetylene, the light was fed by 300 gallon tanks delivered by mules or wagons. The structure deteriorated to such a degree that it has been mistaken for an outhouse, but restoration efforts are underway.