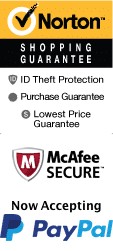 Riva Grill is a restaurant that is open for lunch and dinner.
This a large establishment features an upstairs and a downstairs area. There is also a large bar where guests can get a delicious beverage.
This waterfront destination is known for the fresh seafood that is served as well as the delicious steaks. A wine list includes some of the premium blends from California wineries. Riva Grill is known for the Wet Woody, a popular drink with a blend of juices and alcohol.
The Riva Grill building features large windows and plenty of wooden designs inside and outside. Many people have wedding receptions and special events at the restaurant. A large stone fireplace graces one side of the restaurant while large tables are strategically placed so that customers can see the various areas of the building as well as the beautiful scenery outside. There is an outdoor area where tables are set up, and customers can request that chairs and tables can set up like they want for a special event.
While you're in Lake Tahoe, stop by Rive Grill for lunch or dinner. You can get something sweet, such as a slice of cake, or a plate piled high with pasta and sauce. Finish your meal by sitting outside to enjoy the gentle sounds of the water while sipping a glass of wine.