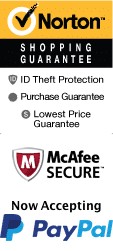 Hawk and Horse Vineyard is located on 18 acres of the 900 acre Diamond B Ranch in Lake County in Lake Tahoe, California.
This family owned and operated vineyard practices the biodynamic way of growing grape vines. The wine they specialize in is Cabernet Sauvignon, and the growing seasons begins in early February and ends late September to early October.
Hawk and Horse Vineyards offers group tours along with private tours of their ranch and vineyard. Hosted by the owners or one of the ranch hands, visitors are able to sample the wines with access to the picnic area while learning about biodynamic farming. Visitors will also have the chance to walk through the vineyards and enjoy gorgeous views of the mountains. They can also meet the horses and Scottish Highlander cattle, which are not seen just anywhere.
The Hawk and Horse Winery produces award-winning wine through a type of farming that focuses on natural elements such as the ideal soil, fertilization with natural substances such as cow manure, and the sun and water. The owners wanted to keep the cowboy lifestyle and provide guests a quiet, beautiful place to relax.
When a person visits this winery, they are in for an experience that is different than other areas as they have picturesque views of the mountains along with a quiet and relaxing visit. Learning about the way the wine is produced and enjoy its delicious taste is an experience that guests will not soon forget.