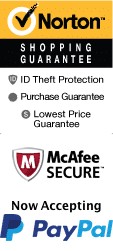 The following tours visit Delta Saloon:
5/30/2024 - 10/31/2024
Explore one of the most stunning places on the continent when you make your way to Lake Tahoe and the surrounding area on a day trip.
The Delta Saloon in Virginia City is a page out of history. You'll imagine you are in the days of the Wild West as you walk along the board sidewalk to the entrance of beautiful carved wooden doors, with frosted glass panels and high transoms, its a warm welcome. Enter this iconic old West Saloon and step up to the Comstock Cedar paneled bar front, with antiques and relics all around.
The Delta Saloon has been serving cocktails, meals and gamblers since 1875 and while you'll still find all those features, it is most famous for a table that sits in the back, covered in a plexi-glass case. Known as the 'Suicide Table' for its history of notoriously huge losses to the dealers who ran it, the table was originally a Faro Bank Table. A plaque above the covered table details some of the stories of those who took their own lives after suffering epic losses at the table.