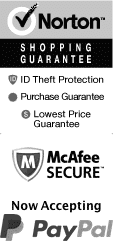 2023 Best Lake Tahoe Christmas Things To Do
Celebrate Christmas in style with one of these exciting attractions. Whether you want to relax and take a real sleigh ride or enjoy a dinner and a cruise around the lake, these attractions are full of Christmas cheer and sure to keep you in the holiday spirit!
2023 Best Lake Tahoe Christmas Things To Do
Sep 23, 2023
to
Mar 9, 2024
Lake Tahoe Sightseeing Cruises Aboard the Bleu Wave
Schedule
Set sail this holiday season with a cruise on Lake Tahoe aboard the Bleu Wave, and enjoy the view of snow-capped mountains, waterfalls, and the castle and tea house of Lora Josephine Knight. Enjoy panoramic views from one of this classic yacht's multiple decks that allow you the best possible view of the natural beauty of the lake.
Sep 26, 2023
to
Oct 24, 2023
Around The Lake Tahoe Tour
Schedule
Enjoy the best views of Lake Tahoe this Holiday season with a comfortable tour around the lake and stops at some of it's most well known scenic gems, including Emerald Bay, Squaw Valley, Rubicon Valley, and Truckee River Bridge. This is a fantastic way to see the very best of Lake Tahoe, so be sure to bring your camera along to capture the natural and historical beauty of the Lake Tahoe area!