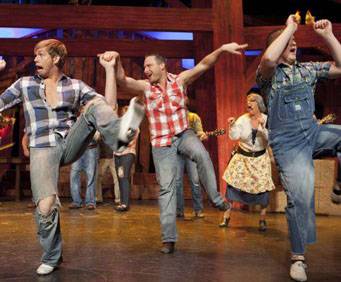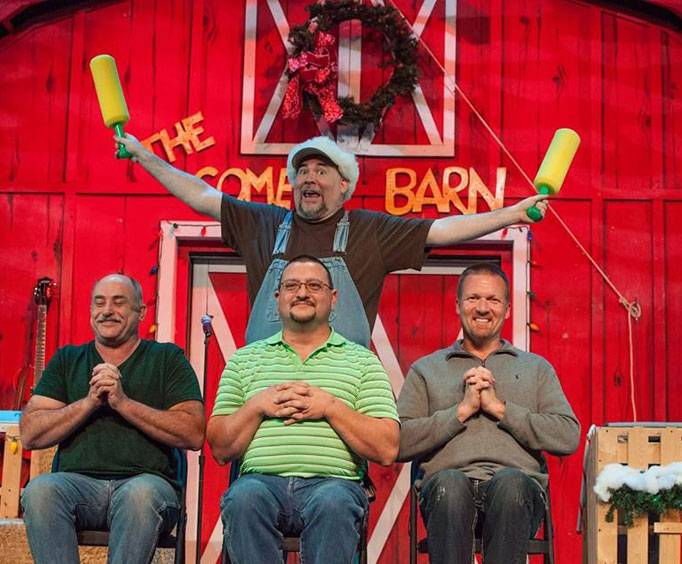 Comedy Barn Theater in Pigeon Forge, TN
2775 Parkway, Pigeon Forge, , TN 37863
The following shows play at Comedy Barn Theater:
4/10/2020 - 1/2/2021
If you are looking for a fun and memorable addition to your next Smoky Mountain vacation, make your way to the main comedy show event located at Pigeon Forge's Comedy Barn Theater.
The Comedy Barn Theater
in Pigeon Forge, Tennessee, is the most successful clean, family comedy theater in the area.
Ran by The Fee/Hedrick Family Entertainment Group, who has been dedicated to providing clean-cut comedy since April 28, 1995, the theater is a popular attraction in Pigeon Forge. The Comedy Barn was the first show to debut from the company, pioneering the way for clean comedy shows in the area.
The theater itself is located at 2775 Parkway in Pigeon Forge. Having started out as a 200-seat theater, the venue has been reconstructed to seat 800. The new theater was completed on December 19, 1996. Shaped like a barn, the theater also gives an authentic experience to its attending audience members. The annual attendance rate is incredible, having gained momentum since its opening 20 years ago. With nearly 5 million patrons each year, it is obvious that the Comedy Barn Theater is one of the most popular attractions in the area.
Both Fee and Hedrick started out as performers in the show which features jugglers, magicians, skits, and more. The immaculate theater is the perfect venue for the clean, family-friendly shenanigans.

By Date: