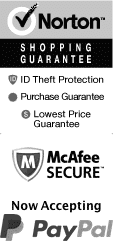 Unique Things to do in Pigeon Forge
Unique Things to do in Pigeon Forge
Dec 4, 2023
to
Jun 30, 2024
The Redneck Comedy Bus Tour Pigeon Forge
Schedule

The whole family will enjoy taking the Redneck Bus Tour in Pigeon Forge, Tennessee. Due to its uniqueness and comedy, this classic trip is suitable for visitors of all ages, including teenagers. When combined with the breathtaking views that the Smokies has to offer, this adventure is guaranteed to be a blast for everyone who takes part.
Dec 4, 2023
to
Sep 14, 2024
Pirates Voyage Dinner & Show in Pigeon Forge, TN
Schedule
The Pigeon Forge Pirates Voyage show's action is sure to please the whole family. This thrilling undertaking includes some fun in the air. A massive full-scale pirate ship is used for the combat, which takes place over a vast lagoon and has some of the most extraordinary theatrics in the region. Families will enjoy supporting their favorite crew of pirates and enjoying the action as it happens right in front of them! Naturally, a feast is served along with all of the entertainment.
Dec 4, 2023
to
Dec 30, 2023
Sounds of Soul in The Smokies a Pigeon Forge Motown Show
Schedule
If you appreciate Motown music, which produced some of the most well-known artists and singles in music history, make sure to purchase tickets to this concert. With the Sounds of Soul in the Smokies, a Pigeon Forge Motown Show, you may enjoy the Motown Sound and a ton of upbeat music in Pigeon Forge, Tennessee. Bring the family along for an event full of fun and fantastic Motown sounds because this awesome show is sure to wow music fans of all ages! For fans of Motown, the program is a trip down memory lane as it crafts nostalgic musical adventures using some of the most well-known Motown hits.
Dec 4, 2023
to
Dec 31, 2023
Alcatraz East Crime Museum Pigeon Forge
Schedule
The Alcatraz East Crime Museum in Pigeon Forge offers tourists an intriguing and distinctive interactive experience where they can learn about the crime and how it affected history. The five areas of this fascinating exhibit include Crime Fighting and A Notorious History of American Crime. These galleries contain 28 sections, each including more than 100 interactive displays and more than 500 old items relating to American crime. This museum is a wonderful addition to any itinerary, whether you have a real crime enthusiast on your hands or want to learn about history and have fun.
Dec 4, 2023
to
Jan 6, 2024
Dollywood Theme Park Tennessee - Hours, Schedule, Attractions
Schedule
Visit Dollywood in Pigeon Forge, TN for some incredible enjoyment. Visitors will delight in going on rides, taking in some amazing shows, and filling up on food and shopping along the way. It's a terrific choice for a family vacation because there are so many sights to see and activities to enjoy. It is a must-have destination for your holiday because it offers rides for people of all ages and a fun variety of activities for everyone to enjoy.
Dec 4, 2023
to
Dec 31, 2023
Beyond The Lens Pigeon Forge, TN
Schedule
Take to the Beyond the Lens attraction in Pigeon Forge, TN for one of the most exciting interactive things to do in the area. This iconic place is certain to impress with a variety of treasures and interactive experiences.
Dec 4, 2023
to
Jan 7, 2024
Outdoor Gravity Park Zorbing Pigeon Forge
Schedule
Purchase tickets to go zorbing to venture outside and partake in one of Pigeon Forge, Tennessee's greatest outdoor activities. Prepare for an exhilarating zoom down the hill by climbing inside the enormous Outdoor Gravity Orbs! This utterly unique occasion provides your getaway with a ton of heart-pounding action and some unusual pleasure.
Dec 4, 2023
to
Nov 30, 2024
Country Roads Axe Throwing
Schedule
One of the most unique things to do in Pigeon Forge is definitely Country Roads Axe Throwing. This awesome experience begins with a quick lesson on axe-throwing techniques before you will be able to give it a shot yourself. See who can rack up the most points and celebrate the new memories over drinks or a slice of pizza at the on-site restaurant.
Dec 4, 2023
to
Dec 31, 2023
Heritage Carriage Rides
Schedule
See the Smokies in a totally unique way with tickets aboard one of the Heritage Carriage Rides. These horse-drawn carriage rides allow guests to soak up some amazing sightseeing opportunities. Keep your eyes open to see some of the most iconic places in Pigeon Forge while you create some exciting new memories with the family or that special someone. Whether you are celebrating a special occasion or just wanting to see the Smokies in a unique way, one of these carriage rides is certain to be a highlight of your vacation.