Top 5 2019 Gatlinburg Things To Do

Down near the Smoky Mountains of Tennessee, there are unlimited activities and attractions to participate in your entire trip. No matter how long you're staying, you'll find a large range of attractions to accommodate the interests you and your family and friends have.
Top 5 2019 Gatlinburg Things To Do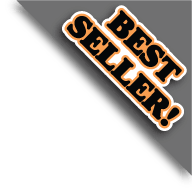 While you're in the area, you'll want to see this famous show featuring 32 well-trained horses accomplishing challenging tricks and routes. Beyond the horses, you'll also experience sights of buffalo, comedics acts by entertainers and great music. A delicious four-course meal with full sized helpings will fill you up as you enjoy the show.
Available 218 days between May 26, 2019 & Jan 4, 2020
View Schedule
May 25
3:30 PM
6:00 PM
8:30 PM
May 26
3:30 PM
6:00 PM
8:30 PM
Jun 04
3:30 PM
6:00 PM
8:30 PM
Jun 06
3:30 PM
6:00 PM
8:30 PM
Jun 08
3:30 PM
6:00 PM
8:30 PM
Jun 11
3:30 PM
6:00 PM
8:30 PM
Jun 12
3:30 PM
6:00 PM
8:30 PM
Jun 13
3:30 PM
6:00 PM
8:30 PM
>
The aquatic atmosphere of this beautiful building leaves you separated only by glass from approximately 350 species of underwater creatures. As you're walking through lighted tunnels and admiring the extent of the aquarium, you can see exhibits such as the Ocean Realm, Shark Lagoon, the Coral Reef and many others.
Take family and friends on a memorable trip through this amusing attraction with unique experiences like a lying on a bed of nails, designing and "riding" your own roller coaster and walking inside a large bubble of your creation. The amusing park has many oddities that are perfect for the approximate two hour venture.
If you're wanting an authentic historic experience where you can both interact and observe, this attraction provides a mix of both. The museum is around half the size of the original vessel, and it houses over 400 artifacts. You can see some of the exhibits that once appeared onboard like the beautiful Grand Staircase.
Experience one of the best things to do in Gatlinburg on the Ober Gatlinburg Aerial Tram. This adventure takes guests for a stunning sightseeing experience. You'll soar above the stunning scenery from downtown Gatlinburg to the Ober Gatlinburg Ski Resort and Amusement Park.
Pricing and schedule are currently unavailable.

Activities