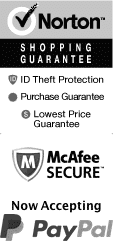 Things To Do In Gatlinburg, TN With Kids
Moms and dads are welcome to bring the children along to a huge collection of activities awaiting them in the Gatlinburg / Pigeon Forge area. Whether they're interested in exciting water activities or entertainment, this family vacation will be a blast. So many amazing attractions in the Great Smoky Mountain area are kid-friendly, making it the perfect destination for your next getaway.
Things To Do In Gatlinburg, TN With Kids
Dec 7, 2023
to
Jan 6, 2024
Dollywood Theme Park Tennessee - Hours, Schedule, Attractions
Schedule
Looking for something fun for all ages? Explore one of the most popular Gatlinburg attractions that is perfect for the kiddos - Dollywood Theme Park! You'll find this family favorite tucked away in the beautiful Great Smoky Mountains. With tons of fun rides, entertainment, and delicious food, the entire family is bound to have an amazing time. There are so many things to see, ride, and do, so be sure to add it to your vacation itinerary to enjoy one of the best attractions for the kiddos.
Dec 7, 2023
to
Dec 31, 2023
Anakeesta Mountain Sightseeing Chondola in Pigeon Forge - Hours, Schedule & Reviews
Schedule
With this engaging zipline trip, Anakeesta promises fun and adventure! Visit the Anakeesta Duel Ziplining Adventure with your family and friends to have a great time. Exhilarating and adrenaline-pumping excitement awaits you high above the treetops in this attraction. As you speed along the trees, take in the most stunning panorama of the Great Smoky Mountains! You'll see spectacular views of flora and animals, as well as the natural species that makes the area so special, with the wind in your hair. It's not only a great chance to see some spectacular sights, but it's also a lot of fun! It is undoubtedly an attraction that you must visit during your next trip to Gatlinburg/Pigeon Forge, Tennessee.
Dec 7, 2023
to
Dec 31, 2024
Rocky Top Mountain Coaster Pigeon Forge
Schedule
This fantastic alpine roller coaster will take you through the beautiful Smoky Mountains! You'll be able to see the natural marvels of this well-known mountain range as you soar through the trees on a curving metal track. As you feel the breeze in your hair, keep an eye out for animals such as squirrels, deer, and maybe black bears. The rich forest vistas, especially when combined with the exciting attractions of this alpine ride, are sure to make your vacation more special. The Smoky Mountains loom in the distance, offering one of the most breathtaking landscapes in the area. With so much action packed into the ride, every twist and curve will provide thrills.
Dec 7, 2023
to
Dec 31, 2024
WonderWorks Interactive Experience In Pigeon Forge
Schedule
The kids will no doubt enjoy the activities inside this upside down structure with exhibits and interactivity to keep them busy for hours. Your children can design and "ride" a roller coaster, set down a shuttle in a space simulator or lie on a bed of nails, with exactly 3,497 authentic nails on the surface. There are so many things to see, do, and learn about at WonderWorks. Plus, it is great for the entire family, allowing everyone to enjoy tons of fun and educate themselves about the world around us!
Dec 7, 2023
to
Dec 31, 2024
RainForest Adventures Discovery Zoo Pigeon Forge
Schedule
The fascinating animals and environment are just what the children and teenagers would enjoy on this fascinating walk through this tropical world. You'll be able to see animals like ringtailed lemurs, beautiful bright birds, a 25-foot waterfall, and more. The parking is free and there is a gift shop on-site for souvenirs to take back home.
Dec 7, 2023
to
Dec 31, 2024
Hollywood Wax Museum Pigeon Forge, TN
Schedule
Your kids will love seeing and posing next to their favorite movie actors and characters at this fun attraction. This two-story museum is filled with celebrities recreated in such fantastic detail, you'll feel like you're really walking the red carpet! Be sure to bring your camera to capture all the fun!
Dec 7, 2023
to
Dec 31, 2023
Gold Rush Stables - Pigeon Forge Horseback Riding
Schedule
Kiddos and kids at heart are all sure to have an amazing time at Gold Rush Stables. Here, guests will find some of the best horseback riding opportunities in the Great Smoky Mountains. Climb atop your glorious steed before setting off on a fun trail ride adventure. The winding trails feature scenic views of the Gold Rush Stables area as well as encompasses 2.5 miles of forest, wildlife, and more. You are sure to have a picturesque experience that feels like it is straight out of a fantasy novel! Of course, the kiddos will have a blast visiting with the horses and feeling like a knight or a princess!
Dec 7, 2023
to
Dec 31, 2023
Alcatraz East Crime Museum Pigeon Forge
Schedule
In Pigeon Forge, the Alcatraz East Crime Museum is a fascinating and unique interactive experience where visitors can learn about the crime and its impact on history. This fascinating museum is divided into five sections, including A Notorious History of American Crime and Crime Fighting. There are 28 areas in these galleries, each with over 100 interactive exhibits and over 500 historic objects related to American crime. Whether you have a true crime junkie on your hands or want to explore history and fun, this museum is a great addition to your itinerary.
Dec 7, 2023
to
Jan 7, 2024
Outdoor Gravity Park Zorbing Pigeon Forge
Schedule
Enjoy a romp at the Outdoor Gravity Park in Pigeon Forge, a great adventure park, and get ready for some fun! You can ride in the gigantic OGOs, Outdoor Gravity Orbs, for one of the most exciting and entertaining things to do in the Pigeon Forge area. In wet or dry weather, you can climb inside these giant orbs and roll down a large hill. This completely unique all-weather event is ideal for visitors looking for a true thrill when visiting Pigeon Forge. This is a fantastic adventure for the whole family, so make sure to bring everyone!