RainForest Adventures Discovery Zoo
109 NASCAR Drive Sevierville, TN 37862 |
1-800-987-9852

Located in the heart of the beautiful Smoky Mountains of Tennessee, RainForest Adventures Zoo offers visitors a fantastic look at over 600 live animals, many of which are unique and beautiful creatures from the rainforests of the world!

Details

Most guests spend approximately 4-8 hours at the park.

Appropriate for All Ages

Handicap Accessible

Both Cameras and Video Cameras are Permitted

Gift Shop On-site

View Schedule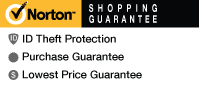 Description
Themed by the same zoological contracts that worked on Disney's Animal Kingdom, RainForest Adventuers is an all-indoor exhibit of over 130 animal species, many of which are from rain forests all around the world. Since opening in 2001, the zoo has delighted millions of visitors and is one of the finest small zoos in the country, housing hundreds of tropical and temperate animals, the majority of which have been born or hatched in captivity. The zoo also hosts many school children throughout the year and puts on live presentations for large groups.
With hundreds of animals, this first-class destination attracts numerous visitors each year. At the zoo, you can wander past a 25-foot jungle waterfall or discover venomous snakes, giant tortoises, and vibrant birds in the indoor rainforest. All kinds of animals are represented, from the poison dart frog to the emperor scorpion, from the African serval to the Madagascar Day Gecko, as well as many beautiful parrots and finches.
This family-friendly zoo is hidden away in beautiful Sevierville, Tennessee and is well-worth a trip! RainForest Adventures Discovery Zoo will give you an exciting look at hundreds of species for a fun-filled day!

MOST POPULAR THINGS TO DO
IN SEVIERVILLE TENNESSEE