"amazing"
9 related reviews
"great time"
9 related reviews
23 Guests Had Great Experiences
"Top notch show."
The Smoky Mountain area of Pigeon Forge, TN is known for its amazing sightseeing and variety show options and a collection of fantastic tourist attraction options.
Details
However, it is also a renowned place to visit for some fantastic entertainment! While in the area, be sure to visit the brand new Mountain of Entertainment Theater venue and witness its fantastic production, Array show Pigeon Forge. The Array show is a brilliant production that brings a variety of elements and performers to the stage, including acrobatics, aerialists, singers, and comedians. For those wishing to enjoy a family-friendly endeavor that encapsulates the entertainment scene of the Smokies, this show is the perfect choice to have among your other Pigeon Forge attractions.
About the Show

With tickets to see Array Pigeon Forge Variety Show, visitors will be able to enjoy a combination of awesome production features. Combining comedy with amazing music and dancing, this variety show is certain to entertain. Witness the talented live performers as they impress and dazzle with the hottest dance moves and some classic hits. The genres range from pop to rock hits spanning a variety of decades. With plenty of song, dance, and hilarious comedy, this family-friendly production is a great addition to your Pigeon Forge vacation.
Each of these elements is put on by an energetic troupe of performers who dedicate themselves to providing the best entertainment in the Smokies. Dancers, singers, and comedians come together for a fiery performance that you won't soon forget. Plus, the show is great for all ages, so you can bring the entire family along to witness this magnificent variety show production. You will witness high-flying fun, side-splitting comedy, aerial artists that will have you on the edge of your seat, and plenty of specialty acts including jugglers and singers. For an eclectic experience that you won't find anywhere else, be sure to head to this new venue for tons of fun.
About the Theater

All of the new fun and action takes place at Pigeon Forge's newest addition to the entertainment scene, the Mountain of Entertainment Theater. Located at 2135 Parkway in Pigeon Forge, this venue aims to bring some of the best performers to the Smokies. With an expansive stage, comfortable seating, and plenty of jaw-dropping special effects and elements, each show comes to life at this venue. As well as offering the Array Pigeon Forge Show, the Mountain of Entertainment Theater also offers up shows like Illusionation: The Magic of Jason Hudy and Christmas at Array.
If you want to experience some of the best family fun in Pigeon Forge, there is no better option than this brand new show at the brand new Mountain of Entertainment Theater. Get your tickets to see Array and enjoy an evening of magic, acrobatics, music, and more. Of course, there are many other awesome attractions and activities to enjoy in the Smokies. Take a sightseeing tour or see talented musicians at the Hatfield & McCoy Dinner Show or the Memories Theater. No matter what you do, you're sure to make some new awesome memories. Be sure to book a hotel room or create a custom vacation package as well to make sure your visit to town in the Great Smoky Mountain area is remarkable.
Some other great options include a trip to the Dolly Partons Stampede Dinner Show, Paula Deen Lumberjack Dinner Show, Biblical Times Dinner Theater, Country Tonite, the Comedy Barn Theater, Grand Majestic Theater, and many more. Whether you want to watch hilarious comedy, tap along with the best hit songs of country music history, or enjoy the artifacts at the Titanic Museum attraction, your visit to this National Park area is certain to be a memorable time.
Reviews

Robert Baird
Miamisburg, OH
✓
Verified Traveler
Top notch show. Event occurred as advertised.

Mary Miller
Mayslick, KY
✓
Verified Traveler
"Enjoyed the venue as well as the show."
Enjoyed the venue as well as the show.

Marvin Pennington
Marion, VA
✓
Verified Traveler
"Great, clean and amazing show."
Great, clean and amazing show.

Daniel Millner
Tecumseh, MI
✓
Verified Traveler
Good show! The juggler, magicians, and the gaucho group was outstanding. The music was good and had a lot of variety.. Some good, some i didn't like. It is a variety show so there isn't going to be everything you like. The patriotic message they pushed and the gospel portion i really loved! Definitely worth seeing!
Frequently Asked Questions for Array Pigeon Forge Variety Show:
Approximately how long is the Array Pigeon Forge Variety Show?

It lasts approximately 2 hours.

In what theater is the show held?

Mountian of Entertainment Theater.

What is the dress code?

Dress code is casual.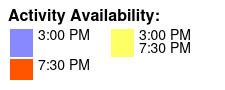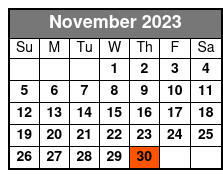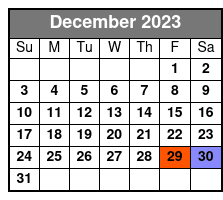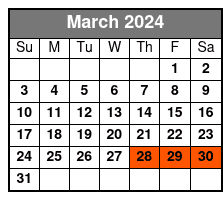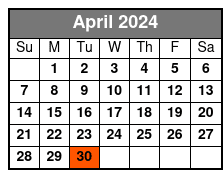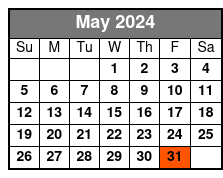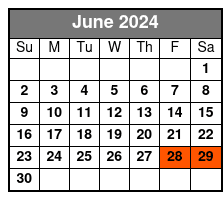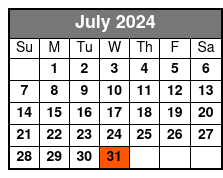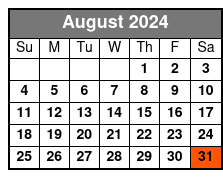 Options:
Array Christmas Pigeon Forge Variety Show
Available Now until 12/31/2024 View Detailed Schedule
Celebrate the holiday season with the Array Christmas show, which features dancing, comedy, and your favorite holiday songs. You will be able to witness everything from sparkling holiday light displays to the classic Christmas songs that you know and love. All of the performers are decked out in seasonal costumes, adding plenty of joyful and festive elements to the performance. See Santa, a live nativity, angels, and more! This two-hour performance is filled with joyous awe, so do not miss out on creating some new traditions in the Smokies.
Customers Who Bought This Also Bought


CALL

SCHEDULE