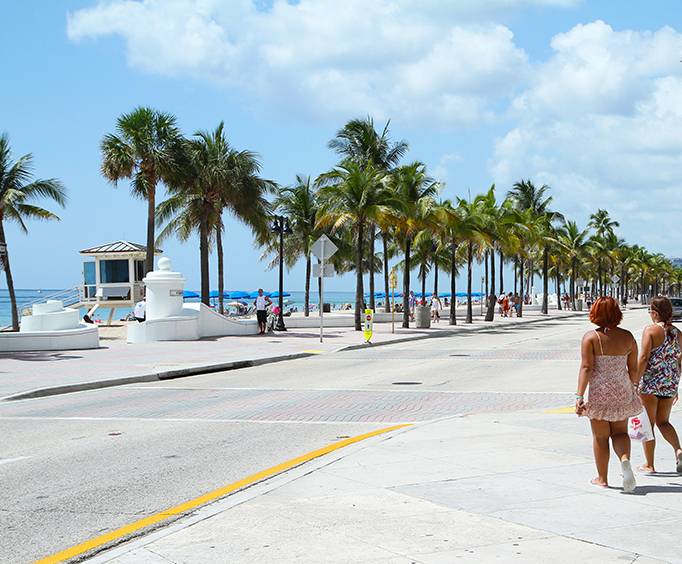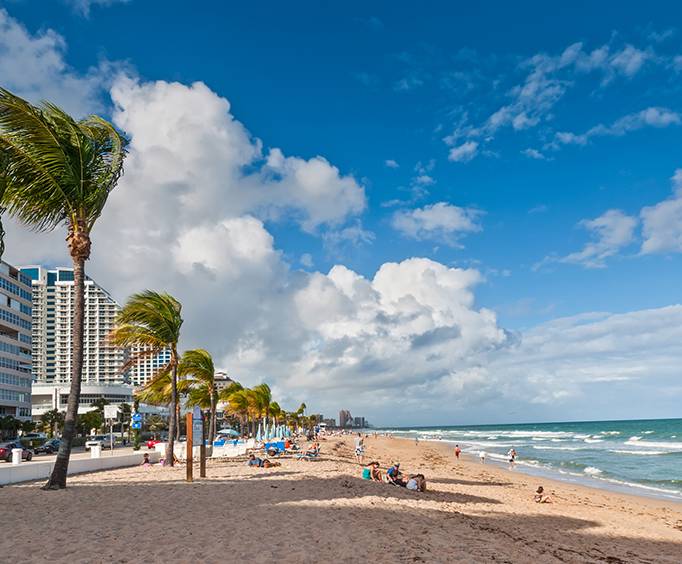 Fort Lauderdale Beach in Fort Lauderdale, FL
Florida A1A Fort Lauderdale, FL 33304
Fort Lauderdale Beach in Fort Lauderdale, FL is a relaxing stretch of beautiful blue water and plenty of fun and entertainment nearby. The beach is located between Las Olas and Sunrise Blvd. Beautiful palm trees and gorgeous beachfront buildings are all around.
Visitors are able to take riverboat and riverfront cruises, shop at nearby stores and boutiques, and even dine at amazing spots. Fort Lauderdale Beach definitely has something to offer everyone. For 15 years the beach has been redeveloped into what is now one of the most modern and chic beach locations around.
Fort Lauderdale Beach was even featured in the film "Where the Boys Are." Fort Lauderdale remains one of the hottest destinations for college students on spring break. This doesn't mean that Fort Lauderdale Beach is only for the twenty something and under crowd. Fort Lauderdale has grown to provide the ultimate family resort experience to their visitors for years.
Nearby Las Olas Boulevard provides plenty of options for even more excitement for events, night life fun, and live entertainment. Water activities at Fort Lauderdale beach includes: deep-sea fishing, snorkeling, boating, wind surfing, jet skiing, scuba diving, and much more. Fort Lauderdale has so much to offer to visitors that it's a trip worth making at any time of the year. Visit Fort Lauderdale Beach, and bring the whole family if you like, they've got plenty for you to enjoy.