Island City Eco Paddle and Lesson
We often show a
Quick Video
for
Mental Preparation
. Your Guide will start off with some quick pointers and launch you in the
Knee Position
. Once you establish your able to steer and control the direction of the board; then you will be ready to
Stand Up
.
The entire Voyage is great practice for First Timers as your Guide will provide Instructions along the way for those needing assistance or just give advice to improve your technique. Experienced Paddlers and Locals are equally Informed as we provide Demos of our Skills and Teach everyone how to Navigate are winding River. We welcome those who learn our Route's and return with friends to ultimately lead they're own expeditions on the same routes.
Your guide will select the route that caters your group!
Most routes include passing through Colohatchee Nature Park, a 9.3 acres (38,000 m2) recreational facility complete with a boardwalk for nature observation, a dog park, and a boat ramp for watercraft entry.
We initially stopped here and walked around, but Founder Brian Galton stumbled upon a secret entrance through a narrow Lagoon and now we paddle right into the middle of the park unless Tides are too low. It is truly amazing as you will be surrounded 360 degrees by natural mangroves with a lush jungle environment! This is the perfect photo opportunity to show everyone something that only our Guest get to see.
Everyday brings new site and you never know when you may see a Manatee or Sea Turtles wondering the area. Our Tours are customized each time, so whether you are a beginner wanting an Instructor to assist along the way or experienced wanting to see mother nature show off her natural talents.
We will pass masses of Mangroves that home an abundance of Iguana and an incredible nesting for South Florida's known tropical birds. The area known as Wilton Manors is in a successful economic revitalization, with Wilton Drive, the city's Arts and Entertainment District features an array of shops, restaurants and entertainment venues. Only you get to see the area from a fish's eye perspective.
DAILY at 10AM* and 1PM
Advanced Reservations Required (954) 440-4562
Pickup & Return:
Sunrise Paddleboards and Kayaks Showroom and Dock.
Departure Times: 10am* 1pm* 4pm* *Advanced Reservation Required *Walk Ins Accepted By Availability Other Times are available by Request Night Tours Available by Request
All flight times are approximate and subject to change due to weather conditions and weight restrictions.
You can present either a paper or an electronic voucher for this activity.
Includes:
We make this

FUN

and

EASY

to

Learn

!
Guide
Lesson
Stand Up Paddle Board or Kayak
Bungee to hold a drink or small items you wish to carry
Paddle
Life Jacket and Leash for Safety
Pictures post on Facebook and yours to share for free (please let us know if you do not want your picture taken or posted)
Lockers are available with your own Lock. We sell locks for only $5 and yours to keep.
We have inside area for kicking off shoes or miscellaneous stuff, but suggest you keep valuables in your car trunk.
Waterproof Phone Cases are available for purchase, but we are not liable for any losses.
Free Parking on the South Side of our Showroom extends to the Business Offices on that side of building
Does not include:
Gratuities
No Towels are suggested
Water or Beveridge for Hydration
Additional Information:
Confirmation will be received at time of booking
Normal Swimwear Suggested
No Age Requirements, however all participants must be willing and able.
Based on experiences most kids 7 and older can perform the required skills.
Hence, parents should know the skill level and coordination of kids between 5 -10 and whether or not they can participate
as an individual rider.
Note: We have Tandem (Double) Kayaks available
Larger and more bouyant paddle boards may also support a child riding with an adult. Please ask!

Weather Conditions: WE PLAY IN THE RAIN. South Florida has rain come and go very quick so we never cancel for rain. An Exception would be a very rare rainfall that is non-stop all day or rain combined with heavy winds, thunder, or lightening. In most cases we can delay for a few moments for lightening or thunder to pass and we are able to provide services most of the time. We will call you if we are going to cancel, otherwise plan on coming and do not try to make the judgement.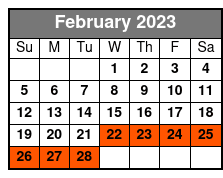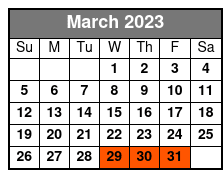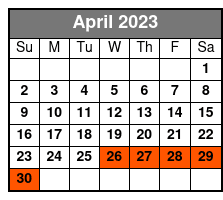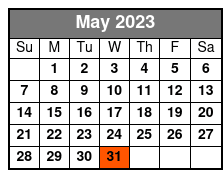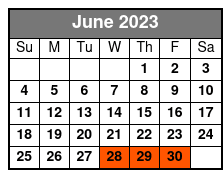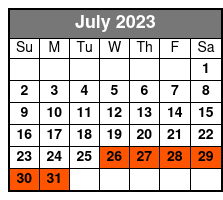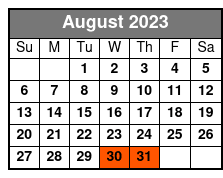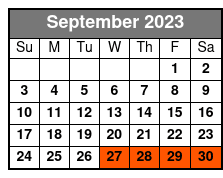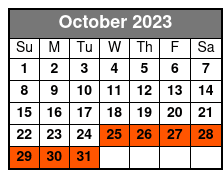 Options:
Island City Eco Paddle & Lesson: Explores Nature Preserve Tropical Wild Life
Available 1/27/2023 until 12/31/2023 View Detailed Schedule
Pickup included
Book Now!