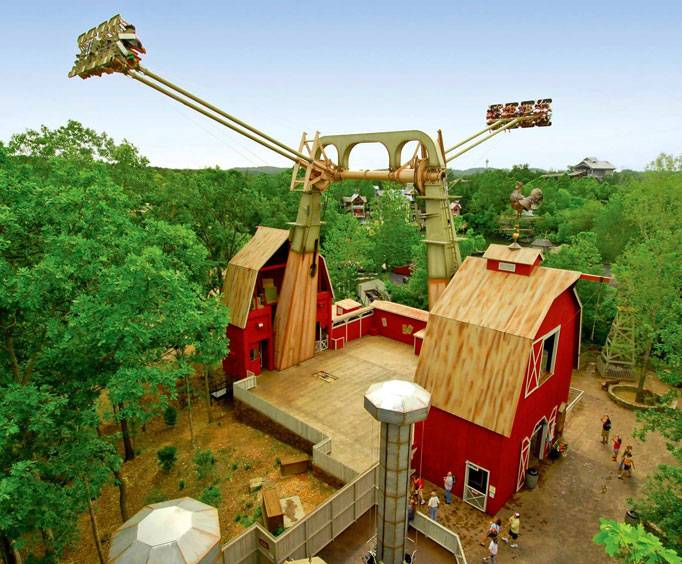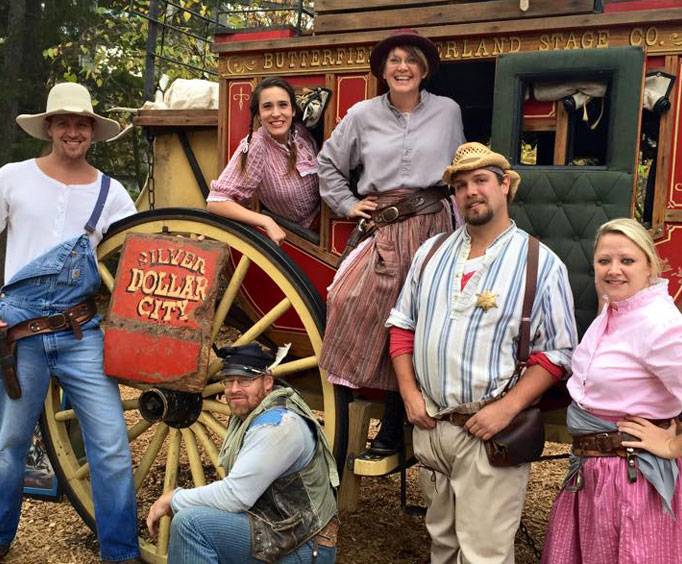 National Harvest and Cowboy Festival at Silver Dollar City in Branson, MO
During this six-week-long fall festival, more than 125 craftsmen come to attend the National Harvest Festival at Silver Dollar City. New Texas Trick Riders will showcase their trick riding, fancy stunts, whip acts, and trick shooting atop their hardworking stallions and The Western Stunt Show features professional stuntmen and women. This is one of the nation's largest festivals of demonstrating craftsmen and visitors can get a feel for what kinds of skills pioneers had to have to survive.
During the National Harvest Festival at Silver Dollar City, Master Craftsman of Culinary Arts Debbie Dance Uhrig teaches some of her favorite recipes in the Culinary & Craft School's state-of-the-art kitchen. At Molly's Mill Restaurant, a delicious and hearty breakfast buffet will be served throughout the festival.
You can also enjoy the exhilarating rides and attractions SDC has to offer. Fire-In-The-Hole is a great family ride in which you and the kids will ride through a dark Ozark night, filled with mysterious sounds and mischievous deeds. The GIANT Swing sends you soaring at forty-five miles per hour, a full two hundred and thirty degrees from one side of the barn to the other. And that's not even mentioning the popular roller coasters like Wildfire, which will be operating during the festival, as weather permits.
If you enjoy the feel of the old west, love seeing fantastic demonstrations of craftsmanship, and having some good family fun, the National Harvest Festival at Silver Dollar Cityl is the perfect way to celebrate the fall holiday.
Create Your Custom Package
This Event is held at: