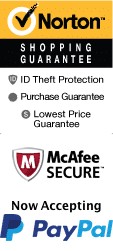 Beyond the Lens Branson
3115 W 76 Country Blvd Branson, MO 65616
1-800-987-9852
Chat Now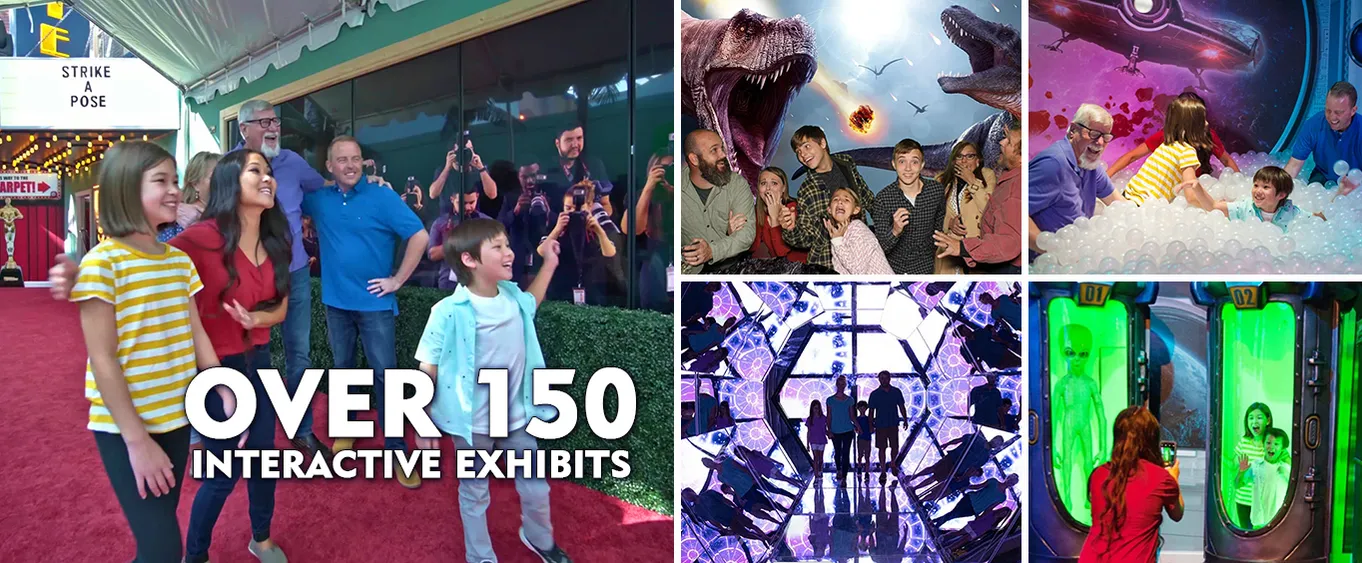 Looking for an interactive attraction? Some of the most interesting displays can be found in the Ozarks. Head to Beyond the Lens in Branson, MO to experience the wacky, the odd, the gossip, and more! This brand new museum is sure to entertain, amaze, and inform about the oddities in the world.
Beyond the Lens is the premier place to go for interactive fun in Branson. Here, guests will find a variety of unique exhibits detailing everything from Bigfoot to UFO conspiracy theories. There are so many amazing things to uncover, from the most mysterious of events to conspiracies. Along the way, guests of all ages will have a blast, so do not miss out on all of the fun.
The outer building even is sure to amaze! Decked out as an interesting upturned building, guests will make their way through a giant camera lens as they enter the museum. Find thousands of square feet of unique exhibits including:
The Human Kaleidoscope:
Here, guests will enter the building. This exciting exhibit is made up of a path of mirrors which will confuse, dazzle, and lead you into the museum full of fun! The astounding images and videos you see along the way will leave you intrigued.
Red Carpet Room:
Celebrity status is one of the most unique things in American culture. In the Red Carpet Room, guests will be able to see a giant paparazzi wall, see famous photos, take selfies, and even see your very own star on the Walk of Fame with virtual reality features! There are even games to play.
Conspiracies and More
: These exciting exhibits are sure to trick the mind and make guests wonder 'what if'. Everything from the 'Who Shot JFK' conspiracies to Bigfoot and aliens, there are so many unique things to discover. See crime exhibits, an alien ball pit, and enjoy some of the most exciting details and baffling events in history!
NEW 2021 FlyRide Adventure
(Included with Combo Pass)
Take to the virtual skies for this exciting adventure! With this attraction, visitors will experience the latest in 'techno-tainment'. This sensory experience includes full motion seats that dip and turn with the action happening on the 4-story-tall curved screen. You'll also experience scents, wind, and more! During this experience, you'll be able to see more than 20 of US National Parks.
Explore this exciting museum to experience something totally new in the Ozarks. There are so many unique things to discover, so be sure to stop by the Beyond the Lens! museum in Branson, MO as soon as it opens!
Options:
Beyond the Lens Branson Combo Pass
Available Now until 12/31/2024 View Detailed Schedule
Experience all of the fun exhibits at Beyond the Lens Branson as well as all of the perks of this awesome combo pass. With this ticket option, visitors will get admission into the museum as well as three included attractions. After exploring the exhibits, enjoy the FlyRide Adventure!
Reviews

JAMES UHACH
Fenton, MO
✓
Verified Traveler
"fun hands on exhibit s."
Fun hands on exhibit s. Wish had more time between going through and our fly ride

Amber Glotfelty
Carterville, IL
✓
Verified Traveler
This was a very neat experience. Me and my son loved the fly ride and all the activities you could do, not to mention it's an all day pass.

Ginger Odom
Sheridan, AR
✓
Verified Traveler

Roland DuBay
San Antonio, texas
✓
Verified Traveler
We did the flight simulation experience which gave us a great panoramic view of mountainscapes, valleys, and even las vegas, and some oceans, all while seated in a seat that gave us a simulated mild roller coaster ride of ups and downs and sideway tilts, as well as water sprays. We also included the arcade portion in our tickets, which essentially was a bunch of games and some opportunities to take selfies with things like bigfoot, or et, or behind the presidents oval office desk, which was cool.
Frequently Asked Questions for Beyond the Lens Branson:
Approximately how long could a customer plan to spend at Beyond the Lens Branson?

Guests usually spend approximately 2 hours exploring the museum.

Is Beyond the Lens Branson handicap accessible?

Yes.

Is photography & video recording allowed?

Yes.

For what ages is Beyond the Lens Branson appropriate?

Guests must be 5 and older as well as at least 32' tall.

Is parking available at Beyond the Lens Branson?

Yes. Parking is free at 3115 West 76 Country Boulevard.
Book Now!