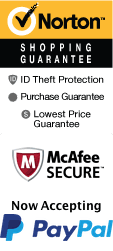 YOUR PEACE OF MIND IS OUR TOP PRIORITY
Should you need to cancel at any time, you have up to 48 hours from your vacation start date to do so for a 100% future travel credit.
Bigfoot Fun Park

3608 W Hwy 76 Branson, MO 65616
1-800-987-9852
Description
THIS INTERACTIVE ATTRACTION IS OPEN WITH LIMITED ACCESS!
Visit www.bigfootfunpark.com for details.
Uncover the mysteries of cryptozoology and have a fantastic day full of fun with these amazing Bigfoot Fun Park attractions! From mini-golf to the arcade and two one-of-a-kind rides, this fun park allows visitors to experience something new and create memories with loved ones!
Once you arrive at Bigfoot Fun Park, you will be greeted by colorful attractions that are great for all ages.
Action Pass
Thrill rides are the specialty at Bigfoot, and this pass offers two one-of-a-kind rides that are sure to get your blood pumping.
Super Sling: On this springy ride which has been viewed on Facebook 2 million times, guests will be strapped in back-to-back with a friend. In one fluid motion, they'll be propelled into the air, strapped to two bungee cords as they spin and spin upside down and around for some dizzying action.
Gravity Bomb: Taking tower rides to the next level is the Gravity Bomb. Only the bravest of the brave will be able to conquer this ride. Eight guests will be strapped in as they are moved slowly upward 200 feet for stunning views of the Ozark mountains. Then, once they've settled at the top, the gravity is pulled out from under them in a heart-pounding drop, sending them careening back down. This ride is one-of-a-kind and is one of the only tower rides in the world that is truly a freefall experience. It is powered by earth magnets - no ropes or cords for the best thrill in Branson.
Yeti Zone and Monkey Fun Jump Playground:
For those who are explorers at heart, the Bigfoot Maze is a challenge that cannot be passed up. On the surface, it may seem like an ordinary maze, but as you get deeper inside, you'll realize that it's much, much deeper than that. Coming upon the first slide, guests will be taken under the main maze into a labyrinth of tunnels that take you all across the Bigfoot playground even under the thrill rides. Can you conquer the Bigfoot maze or will you end up Bigfoot food? The kiddos (and kids at heart) are sure to have a blast. Please note that children must weigh at least 40 lbs to do the Monkey Jump.
Bigfoot Observation Decks & Monkey Jump
: Guests can even watch from a bird's eye view from one of the Bigfoot Observation Points which are positioned over the maze. Other features of the maze include a spiral slide, rope bridge, and, to really get your heart pumping, climb to the top of the Monkey Jump, where you'll dive off a 10-foot platform into the squishy padding below.
Bigfoot Adventure Golf:
Bigfoot Mini Golf at Bigfoot on the Strip creates a fantastic time for all ages; do not miss out on the opportunity to conquer this mini golf course during your next Branson, MO vacation. The course is beautifully designed and hand-painted to feature some stunning settings. Explore the Woodlands, Cave, and Frozen Tundra while you keep your eyes peeled for Bigfoot himself. Children and children at heart will enjoy finding the Bigfoot tracks along the sidewalks while you play 18-holes of amazing mini golf. There are also nine holes available that are ADA accessible, so truly everyone can have an amazing time. Along the way, there are plenty of opportunities to take some fantastic photos. Stop by one of the photo op stations. These stations can be found: inside the cave next to the wolf; next to Bigfoot; Bigfoot discovery jeep; waterfall; and Inukshuk Statue. One of the most amazing features on the golf course is a must-see. Play your way through a Himalayan-inspired cave, where you can see some stunning glow-in-the-dark paintings by the talented artist, Emily Millon.
Bigfoot 8DI Action Cinema Movie:
The entire family is sure to have an amazing time at the Bigfoot 8DI Action Cinema. This interactive theater is the best in Branson and features some action-packed adventures that will dazzle and thrill.
Cyborg Cowboys: This G-rated movie is perfect for families with young kiddos. During this experience, visitors will strap into a seat and given a shooter where they'll be able to help the Sheriff chase down and stop the Cyborg bank robbers.
Bigfoot Breakout: In this PG-rated movie, guests will have to help Bigfoot and his family escape the FBI.
Mutant Zombie Attack: This movie is best for older children, as it is rated PG-13. The plot takes place at a compound in the Ozark Mountains. Under attack from mutant zombies, it's up to you and your family to destroy the zombies and eradicate the virus.
Movies run every 5 to 10 minutes and last approximately 10 minutes each. Do not miss out on one of these amazing opportunities for some family fun the next time you are in Branson, MO.
Bigfoot Arcade:
Whether you are a longtime fan of arcade-style games or are wanting to try your hand at a game of Pac Man, the Bigfoot Arcade is the place to be. This place is filled with a variety of games that will challenge and delight you. Plus, there are opportunities to compete for tickets to redeem for prizes, so this arcade experience is sure to be a blast. The arcade is home to so many different games - from classic skee ball, World's Largest Pac Man, World's Largest Space Invaders, Wizard of Oz, Fish Frenzy, Cruise 'n Blast, air hockey, racing games, claw machines, and even loose slots to help guests win more tickets. Once you've collected all the tickets you can carry, head on over to the prize redemption center where you can browse through an amazing array of prizes. There is everything from smaller toys to collectible NASCAR items, designer Kate Spade and Coach handbags, autographed sports memorabilia, and even electronics like PS4s! Prizes are constantly changing, so do not miss out on the opportunity to win something great.
The next time you're in Branson, be sure to put this brand new attraction on your itinerary. Whether you want to conquer the Gravity Bomb, hunt for Bigfoot in the maze, or check out an 8Di movie, you'll find no better family-friendly environment. Then, top your evening off with one of the free light and sound shows. Come see what the legends are all about in person at Bigfoot on the Strip!
Frequently Asked Questions for Bigfoot Fun Park:
Are there any weight limits for the Fun Zone?

Children must weigh at least 40 lbs to do the Monkey Jump.

Approximately how long could a customer plan to spend here?

Guests usually spend the day here.

What amenities are available?

There is an arcade and gift shop onsite.

Is the park handicap accessible?

Yes.

Is photography & video recording allowed?

Yes.

For what ages is it appropriate?

It is great for all ages.

Is parking available? Is it free?

Yes, parking is available onsite.
Flexible Dates. Attend Any Day.
Daily Ticket Options
| | |
| --- | --- |
| Branson Bigfoot Action Pass | |
| Bigfoot Adventure Golf | |
| Branson Bigfoot Yeti Fun Zone & Monkey Jump | |
| Bigfoot's 8di Action Cinema | |
Full Calendar
Branson Bigfoot Action Pass: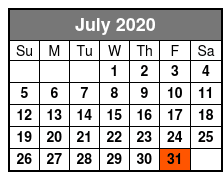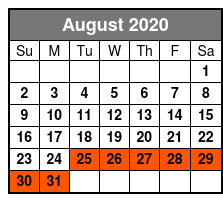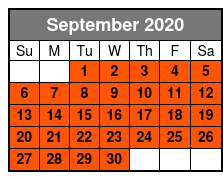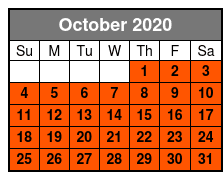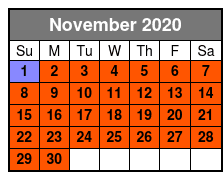 Bigfoot Adventure Golf: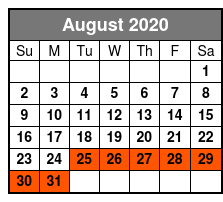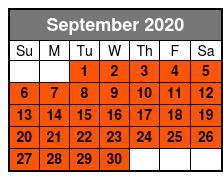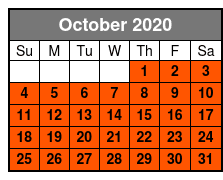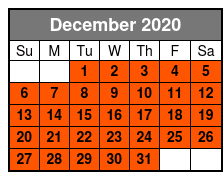 Branson Bigfoot Yeti Fun Zone & Monkey Jump: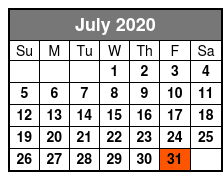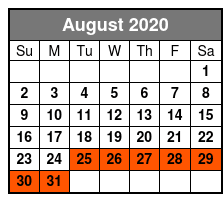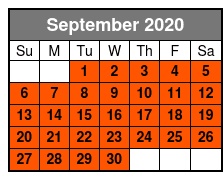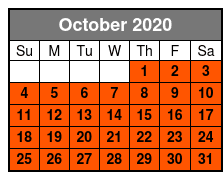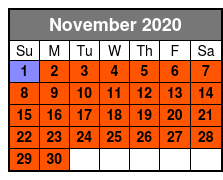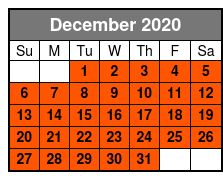 Bigfoot's 8di Action Cinema: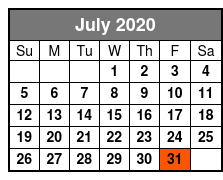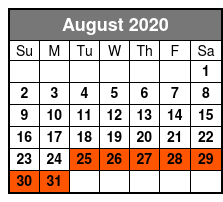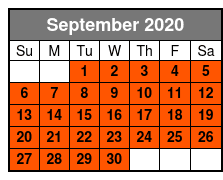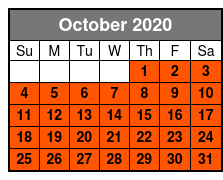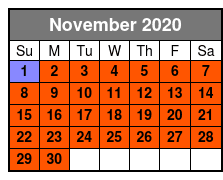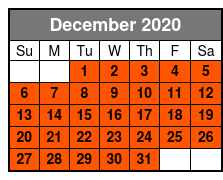 Book Now!