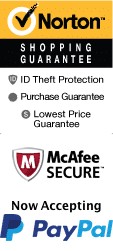 Beach Boys California Dreamin Branson
Location: Hamners' Variety Theater, 3090 Shepherd of the Hills Expressway Branson, MO 65616
1-800-987-9852
Chat Now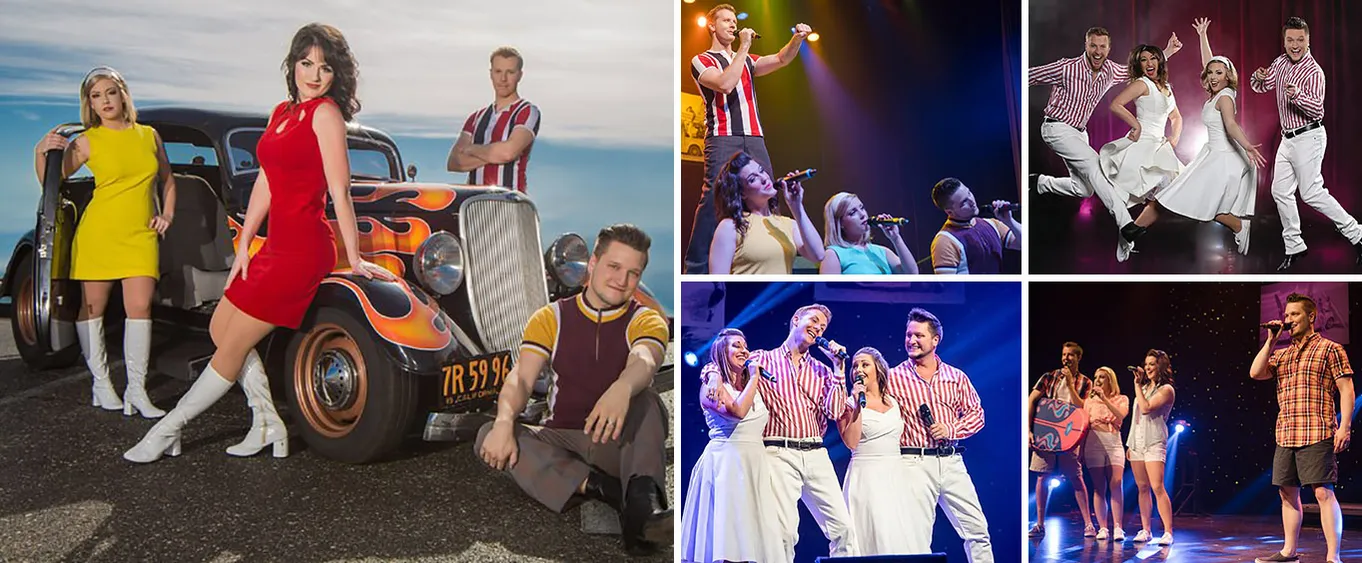 Enjoy great Beach Boys hits on the Branson, MO stage with this awesome tribute show! With Beach Boys California Dreamin Branson, your next Ozarks getaway will be filled with high energy fun for all ages and an unforgettable musical journey filled with your favorite classic songs. These songs are performed by talented artists allowing the audience to experience high energy dance music, and a talented cast of tribute artists performing their favorite Beach Boys songs and awesome vocal harmonies.
This awesome two-hour show is held at the Hamner Variety Theatre and showcases a fun and authentic style during an unforgettable musical journey. The Beach Boys California Dreamin Branson show features the colorful sound of the California Dreamin' era of the 50s and 60s. Amazing vocal feats, choreographed dance, beautiful costumes, and four-part harmonies come together to form a musical production that is sure to impress. Hear the best of one of America's most beloved bands!
About the Beach Boys
The Beach Boys took the world by storm during the 50s and 60s with classic pop music. The original members were brothers Brian, Dennis, and Carl Wilson along with their cousin Mike Love and their friend Al Jardine. This group blended together with high energy dance numbers with fun harmonies. Everything from jazz to rock and roll influenced their music, and this garage band created a unique style that is easily recognized in modern music. Drawing from surfing culture, the Beach Boys created hits such as, 'Surfin' Safari', 'Surfin' USA', 'Surfer Girl', 'Little Deuce Coup', and 'So Help Me, Rhonda'. As one of the most successful groups in musical history, the Beach Boys have a number of awards and accolades to their name.
Awards & Accolades
7 Top 10 Singles
Inducted into the Rock and Roll Hall of Fame in 1988
Inducted into the Vocal Group Hall of Fame in 1998
Inducted into the Grammy Hall of Fame for 'In My Room' 'Good Vibrations', 'California Girls', and their Pet Sounds album
Grammy Lifetime Achievement Award - 2001
Grammy Award for Best Historical Album The Smile Sessions - 2013
About Hamner Variety Theatre
Serving up awesome entertainment to the Branson area, the Hamner Variety Theatre is an Ozarks favorite. The theatre features a wide variety of awesome shows from magic to comedy and dance. Each production successfully utilizes everything from gorgeous lighting and state-of-the-art lighting and video effects to colorful costumes to create unforgettable memories for those who attend a show. The costumes and sets aren't the only things that are awesome about Hamner Variety Theatre, though. This performance venue is home to so many talented performers who help bring a great time to audiences. As well as Beach Boys California Dreamin Branson, Hamners is also home to
Hamners' Unbelievable Family Variety Show
, the Magnificent Seven, Conway Remembered,
Mike Walker Lasting Impressions
, and
Thank You For the Music A Modern Tribute to ABBA
.
Dance and sing along with all of your favorite classics such as, 'Surfin' USA', 'California Girls', 'Help Me Rhonda', 'Little Deuce Coupe', 'I Get Around', and more from these legendary artists! The feel-good ballads will leave you toe-tapping long after the show is over! Book your tickets now for a walk down memory lane with a truly authentic show at Beach Boys California Dreamin Branson! It is sure to be a wonderful time.
Reviews

Mary Johnson
Springfield, MO
✓
Verified Traveler
"Absolutely awesome show!"
Absolutely Awesome show!! Highly recommend this show if you love the beach boys!! They were also the same group that have started back to the bee gees! Awesome!!

Mary Hinton
South Bloomfield, OH
✓
Verified Traveler
Great cast! The staff at the theater did a wonderful job spacing the seats out for social distancing purposes which was very much appreciated!

Marian Leonard
Madison, Wisconsin
✓
Verified Traveler
"Fantastic singing and dancing."
Fantastic singing and dancing. Very enjoyable.

Clark Mower
Wood Cross, UT
✓
Verified Traveler
Excellent performance. Thoroughly enjoyable
Frequently Asked Questions for Beach Boys California Dreamin Branson:
What is the dress code?

Dress code is casual.

Approximately how long is the Beach Boys California Dreamin Branson?

The show lasts approximately 2 hours.

In what theater is the show held?

The show is held at the Hamners Variety Theater.

Do the performers of the Beach Boys California Dreamin Branson sign autographs and meet the audience after the show?

Yes

What is the length of intermission at Beach Boys California Dreamin Branson?

Intermission is approximately 15 minutes.

What type of parking do you have?

Parking is free.
Book Now!