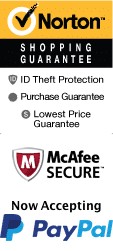 Colonial Williamsburg VA Historic Vacation Package
Steeped in history, Williamsburg is one of the most historic and interesting cities to visit, so history enthusiasts will have a blast exploring the area!
About Williamsburg
This city was an important place when it came to the American Civil War. It saw many battles throughout its lands, making it a place of extreme significance. Explore history with a variety of activities including museums, walking tours, and historic sites. You are sure to learn something new and have an amazing time along the way!
>>MORE: Historic Activities in Williamsburg
About Sightseeing in Williamsburg
There are also plenty of great ways to enjoy the area. Head to the Ripley's Believe It Or Not! Museum or embark upon one of the walking tours such as the Williamsburg Walking Food Tour. Guests who are looking for a thrill can even head to Busch Gardens for some awesome thrill rides at your own leisure.
>>MORE: Popular Activities in Williamsburg
About the Colonial Williamsburg VA Historic Vacation Package
The Colonial Williamsburg VA Historic Vacation Package provides you with a wonderful time exploring American history and comes with seven nights of lodging and admission to Colonial Williamsburg, the Jamestown Settlement and Yorktown Victory Center. Guests will also be able to embark upon the Colonial Ghost Tour.
About the Included Admission to Colonial Williamsburg
At Colonial Williamsburg, you can step back and time and experience 18th century American history, and you can interact with costumed residents who will share the colonial way of life with you. You can tour historic homes and a variety of important political sites. Included at Colonial Williamsburg are great attractions like the Great Hopes Plantation, The Governor's Palace, the DeWitt Wallace Decorative Arts Museum and Bassett Hall.
About the Included Jamestown Settlement Admission
At Jamestown Settlement you'll explore the lifestyle of those who first reached America from England, and you can learn all about the Powhatan Indians that first interacted with colonists and the first Africans in the New World. Costumed performers help make the 1600's setting more authentic.
About the included Yorktown Victory Center Admission
The Yorktown Victory Center focuses around the Revolutionary War and America's fight for independence. At this great attraction, you can witness live interpretations, films, galleries, and a variety of interactive activities. Your experience at Yorktown Visitor Center will provide you with unique insight into our nation's Revolution that has made our nation what it is today.
About the Included Lodging
Guests will also be able to take advantage of seven nights of lodging for a week of fun in Williamsburg. Satisfy your inner history buff before heading back to your comfortable lodging. With the option to totally customize the experience, you can choose the features, amenities, location, and more that will help you to create an unforgettable getaway.
>>MORE: Colonial Williamsburg Area Hotels
Whether you're a history buff or simply looking to make the most of your time in Williamsburg, the Colonial Williamsburg, VA Historic Vacation Package is the perfect way to take a trip back in time. Find the perfect vacation package for your vacation in Williamsburg VA.
Frequently Asked Questions:
---
---
---
Customize a package with this form: