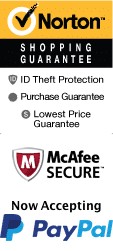 Williamsburg Facts
ORDERING INFORMATION
Book by Phone:
1-800-987-9852
Book Online:
When you vacation in Williamsburg Va you may want to know the most popular facts of the area to get a feel of what the city has in store. The history, weather, and general facts are all listed for any questions you may have before heading to this beautiful city.
Williamsburg has a population of 11,998, is the county seat of James City County. It is located on the Virginia peninsula in the Hampton Roads area, between Richmond and Newport News, off Interstate 64.
The city that is now Williamsburg was designated as the capital of the British colony in 1699, and at that point known as 'Middle Plantation.' Later the name was changed to Williamsburg, after King William III of England. The town received a royal charter in 1722 and officially became the city of Williamsburg.
Williamsburg is one point of a historical triangle, including historic Jamestown, the first English settlement in the New World, and Yorktown, where the tide of the Revolutionary War turned at the Battle of Yorktown. Jamestown was originally founded for silk production, but when a fungus ruined the main food source of the silkworms (mulberry trees), tobacco was planted as a cash crop.
The climate in Williamsburg is delightful year-round so you can enjoy the top things to do in Williamsburg. Average highs in January reach 48 degrees, while July is warmer with average highs near 88 degrees.
Some unique recipes from Virginia's colonial heritage can be sampled at some of Williamsburg's rustic eateries like Kings' Arms Tavern, Shields' Tavern and Chownings' Tavern. Visit one of these pubs to enjoy such colonial dishes as Apple Tansey, Carolina Fish Muddle, Gingerbread, Shepherd's Pie, Welsh Rabbit and Peanut Soup.
Not only was food different during the colonial period, but so were manners and language — as both were more formal and rigid. As a boy, George Washington learned these, and many other, lessons about the proper way to behave: 'If you Cough, Sneeze, Sigh, or Yawn, do it not Loud but Privately; and speak not in your Yawning, but put your handkerchief or Hand before your face and turn aside. Let your Countenance be pleasant but in Serious Matters somewhat Grave.'
The DeWitt Wallace Decorative Arts Museum resides in the former Public Hospital for Persons of Insane and Disordered Minds. Accepting its first patient in 1773, it became the first North American hospital dedicated solely to the treatment of the mentally ill.
Find the perfect lodging during your stay and enjoy this historical city when you plan a vacation package to Williamsburg Va.