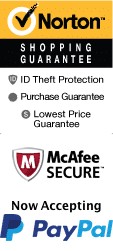 Williamsburg Christmas Celebration
ORDERING INFORMATION
Book by Phone:
1-800-987-9852
Book Online:
If you happen to be in Colonial Williamsburg during the holiday season, there will be plenty of festivities and history for you to enjoy. Don't leave Williamsburg without experiencing some of the great activities. Decorations, fireworks, and music are all what make a Williamsburg Christmas enjoyable.
In the beginning, Christmas was not considered much of a holiday in Colonial Williamsburg. The primary religion at the time was the Anglican Church, and therefore practices such as fasting and repentance were followed.
During the 18th century, fireworks were popular for celebration, such as victories or birthdays. Since 1957, fireworks have been part of the Colonial Williamsburg Christmas Celebration. The first Sunday in December, known as the Grand Illumination, officially marks the beginning of the Christmas season. The Grand Illumination usually features music preformed on multiple stages, and fireworks set off from different locations.
Decorations are a big part of the Williamsburg Christmas Celebration. Batches of fresh fruit, tons of pine roping, and truckloads of greenery are what make this celebration unique. Guests come just to see the handmade decorations that makes the Williamsburg Christmas.
The Williamsburg Christmas is an opportunity for you to gather some of the most memorable keepsakes and memorabilia. Shopping is just as the big as the decorations and fireworks. Don't forget to do some of your shopping at the Shops in Merchants Square as they offer everything from clothing to housewares to silver, ready to cater to all tastes. Even the bookstore in the College of William and Mary provides books, magazines and other various gifts.
And of course the best part of the holiday season is the food. Willamsburg does have a variety of restaurants and taverns available to cure your holiday appetite. Enjoy this wonderful city and find the best hotel option for you when plan your December vacation package to Williamsburg Virginia.