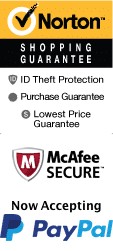 Where the Locals Go for Nightlife, Music, and Live Entertainment After Hours in Williamsburg, VA
ORDERING INFORMATION
Book by Phone:
1-800-987-9852
Book Online:
If you are looking for things to do in Williamsburg VA at night, we have the perfect list of the best bars Williamsburg VA offers. Beyond all the well-known tourists spots, there are great places and activities where the locals go that will give you a taste of Williamsburg today, as well as the history of the town. With a great Williamsburg nightlife scene, including live music and entertainment, these locales will add a touch of the modern city scene to your Williamsburg vacation.
Bars in Williamsburg VA:
Green Leaf Cafe on Scotland Street, in walking distance to Merchants Square, is one of the most popular Williamsburg bars in town. It was voted one of the top 10 beer bars in the U.S. by USA Today. Often attracting an all ages crowd, this local tavern/ eatery turns into a prime hang out for after-hours ventures. With 30 draft beers, 200 bottled beers, and dozens of wines from nearly every country, any time is a good time to stop in the Green Leaf Cafe.
Paul's Deli and College Deli in Colonial Williamsburg: Great drink specials, happy hours, and patrons that stay up all night and ring in the early hours with an air of festivity. Try these popular Williamsburg VA bars for an evening with the local scene.
The Corner Pocket, on John Tyler Memorial Highway.: Great live music, microbreweries, and pool tables thrive here in this upscale environment after the lunch menu changes to dinner and the sun goes down. Everything from the heart wrenching twang of the Blues to literary readings goes on here, so just check the schedule and join the locals.
Second Street Restaurant and Tavern: Like most taverns in the town, this venue is open all day to serve excellent meals and ale, and then turns into a hopping night spot too. The particular atmosphere in this tavern is inviting and relaxing, making for a great evening out.
Gambol's at Chowning's Tavern on Duke of Goucester Street. Located in the Historic District, this side tavern to the well-known Chowning's comes alive just in time for quitting time. For over 200 years this tavern has entertained, fed, and hydrated a large population of travelers and settlers. Period costumes, music, singing and dancing fill the room, so pull up a bench and have an ale.
Music & Entertainment in Williamsburg:
The Library Tavern, at 1330 Richmond Rd: Nation-wide trivia games, great food, and drink specials bring this tavern up with the top hangouts on the list. Some nights feature live music or a DJ that masters the music riffs across the speakers. While the kitchen is open, be sure to enjoy some gourmet pizza or sauteed shrimp.
JM Randalls Restaurant and Tavern at 4854 Longhill Rd., features the best in live entertainment from talented Blues and Jazz musicians. See the best music this side of Beale Street and enjoy the friendly atmosphere, from informal jazz sessions to unforgettable all-out performances. Interactive trivia games bring in the crowds, and Sunday and Monday night sports games are on the TVs.
Christina Campbell's Tavern on Waller Street behind the Capitol Building, offers all the fine traditional entrees of Williamsburg but for a less money some other popular entertainment taverns, such as Rosie Rumpe's. The staff provides an excellent show with choice period songs. And in the evening, the scene heats up for some prime ale tasting opportunities. Go ahead and fight the crowds; it will be worth it.
Also highly recommended:
Haunted Dinner Theater, on Richmond Rd.
Mystery Dinner Playhouse, on Richmond Rd.
The Music Theater of Williamsburg, on Richmond Rd.
The Williamsburg Players, at 200 Hubbard Lane
The Governor's Palace, for period music and dancing demonstrations.
Use this helpful information if you plan to book your lodging near any of these wonderful places for easy access to enjoy this beautiful city when you plan your Williamsburg vacation package.