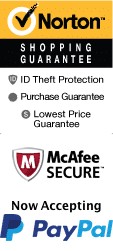 Ideas for the budget-minded traveller(s) in Williamsburg, VA
ORDERING INFORMATION
Book by Phone:
1-800-987-9852
Book Online:
Travelling on a budget is an amazing feat, to say the least, but if you plan to vacation in the Williamsburg area, there are a great number of inexpensive places to stay, as well as events and attractions that offer low-cost admission or free admission. Find the best options for your cheap vacation to Williamsburg Virginia.
America's Best Inn & Suites not only gives you affordable comfort but places you close to all the area events and attractions you want to see, like the Historic District, Quarterpath park where your family can have a picnic in a beautiful setting while the kids play, or you might want to stop by President's Park, where you'll learn all about all 43 United States Presidents. Imagine, all this without breaking the bank!
Another great place to stay where you don't have to give up quality to save money is the Quality Suites in Williamsburg. This pet-friendly hotel offers everything you need at a great value price. Enjoy the delicious complimentary continental breakfast, and take advantage of the many fun things to do right on site, including a game room for the kids, indoor pool, and a fitness center. While staying here, you won't want to miss the historic Jamestown Settlement, where children under 5 are admitted free, parking is included in the low price, where you will experience how our country began.
Another must-see is the Yorktown Victory Center. Learn all you ever wanted to know about the Revolutionary War which gave us our Independence. The experience is well worth the reasonable price and children under 5 are admitted free.
Here are some great Points of Interest in Williamsburg modestly priced or free. Your family is sure to love it!
At the Virginia War Museum in Newport News, you will journey through Military History. There is even a children's playground located here.
Berkely Plantation in Charles City, VA. This beautiful 18th century home is the birthplace of President William Henry Harrison.
Water Mill Park is a great place to fish, walk along one of many hiking trails, and have a picnic. Basically, relax, enjoy the scenic beauty and get to know your family all over again.
Historic Williamsburg has events going all year long that are exciting, fun and educational. Many of these events offer free admission or an incredibly low cost.
60th Annual Garden Symposium is a must-see for the garden enthusiast and anyone who appreciates beauty in a garden. Guest speakers will be on hand to give advice and information, and discuss how their lives revolve around gardens. Williamsburg has many lush and beautiful gardens that are something to see in the Spring when all the blooms are fresh and vibrant.
The 400 Anniversary will soon be underway and will go for 18 months, so this gives a family plenty of time to catch one of the ten events honoring the birth of our nation.
These are just a few of the myriad of events and attractions a family or anyone can engage in that will still keep your dollars intact. A vacation doesn't have to put you in the red, and in Historic Williamsburg, there are so many things to keep you busy during your vacation, you won't know what to do first. Best of all, you'll still have plenty of cash!