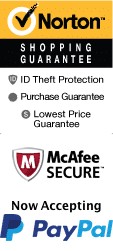 Fine dining in Williamsburg, VA
ORDERING INFORMATION
Book by Phone:
1-800-987-9852
Book Online:
In Williamsburg, dining is not just a meal; it's an event. There is something here for every taste, from the quiet and elegant to the casual and fun, you'll find it all in the beautiful city of Williamsburg.
Unique food, award-winning wines, with an elegant atmosphere, make up the experience at The Williamsburg Inn Regency Room.You will enjoy live music with dinner every evening, and dancing on Friday and Saturday Nights. Open every day, the Regency Room offers a charming Sunday brunch with appetizers and an enticing dessert display. On the menu you'll find an incredible selection of tempting favorites, like tomato-rosemary ravioli with smoked duck confit, sweet lobster bisque and roasted domestic lamb loin and oxtail rillettes, and classics such as Chateaubriand and the Williamsburg Inn crab cake, and top off your great meal with a selection from the wine list, awarded for excellence by The Wine Spectator Magazine.
In colonial times, the King's Arms was known to be where the elite folk dined. This 18th-century style chop house, located on Duke of Gloucester Street, opposite Raleigh Tavern, was named for its elegance, and was chosen for this reason by the gentry and statesmen who often dined here. Even though the name and atmosphere are regal, the attire is casual. On the menu, you'll find a wide range of incredible foods that will leave you wondering what to try first! Will it be the Peanut Soup and A Grand Mushroom or Game Pye and Roast Prime Rib of Beef?
By day, it is an 18th-century style coffee house, serving excellent coffee, hot chocolate, egg custard, Smithfield honey ham biscuits, soup of the day, all kinds of cakes, pies, and cookies, and more. At night, you'll find Shield's Tavern transformed into a 'historically accurate tavern with bar.' Also located on Duke of Gloucester Street, you'll find Shield's a great place to get together with friends and family banquet style. Outside there is even a delightful covered garden patio area for group functions, and 18th-century entertainment provided (weather permitting). Evenings you can enjoy your favorite drink or a light supper. Evening fare includes Welsh rare bit, Yorkshire beef pasties, and Country pâté.
If you've got barbecue on your mind, and your dying for that pulled pork barbecue sandwich, you simply have to try Chowning's, specializing in traditional style pit barbecue. The casual menu includes beef brisket sandwiches, Smithfield ham, and Gloucester cheese on a pretzel roll — along with snack items, a new Christiana's ice cream sandwich, the Brick House brownie, and other assorted quick refreshments. Eat outside near the new cider stand, or from the garden bar, which faces Market Square. At night, Chownings comes to life with all the games, spirit, and look of a real 18th-century rum and ale house. Light fare is served, with local ales, wines, rums and Colonial Williamsburg's special draft root beer and ginger ale. For 25 years, Chowning's has been presenting Gambol's- jolly, nighttime program for fun. You'll see balladeers greeting guests, engaging them in period-era sing-a-longs. Costumed servers will also be playing games of the 18th century. Family entertainment is from 5 PM to 8 PM. After 8 PM, entertainment will be geared more toward adults.
For seafood lovers, there is Christiana Campbell's Tavern, serving fresh seafood. Oysters are served the way General Washington liked them--you'll love the juicy oyster fritters served with bacon and sour cream relish! Other delicious menu items include Sherried Crab Stew, Pan Fried Stuffed Rainbow Trout, Grilled Sirloin of Beef, and other items. Christiana's is located on Waller Street near the Capitol. You're sure to love this place! This is just a quick sampling of the many great dining choices you'll find in Williamsburg. All the great restaurants above and many others, you'll find located close to all the fun, spirit, and excitement of Colonial Williamsburg.
All of these wonderful places will provide a great experience and fine dining when looking for things to do. Find the one that suites you best and look at close lodging nearby when you book your Williamsburg vacation package.