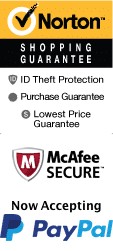 Christmas Shopping in Williamsburg, VA
ORDERING INFORMATION
Book by Phone:
1-800-987-9852
Book Online:
It goes without saying that Christmastime is a special time for shopping for those near and dear to our hearts. In fact, it is about the most important shopping event of all! You will find the necessary one-of-a-kind items for everyone on your list in historic Williamsburg, and find so many places to shop with ease.
Make a Yuletide visit to Historic Williamsburg for any history buffs on your Santa list. Here, you'll have a great time discovering dozens of shops that carry unique crafts, antiques, historic timepieces, collectibles, and gourmet foods. Get lost in a time long ago, and experience the spirit of the War of our Independence. It's a rare chance to have fun, and learn about the birth of the nation while you shop for that special gift. While you're here, you can enjoy something delicious to eat at a variety of fine restaurants and eateries.
Williamsburg is a town of beauty, elegance, history, and charm. History is a theme that draws visitors from all over the world. In this delightful town you'll find many Christmas-themed shops, reminiscent of an old-fashioned Christmas.
The Christmas Shop in historic Williamsburg is the place to go to find unique Williamsburg ornaments, and collectibles. Collectible lines like The Cat's Meow, Anri, and Sheila's, you'll find all of them here. And you'll have no trouble finding a collectible angel for the angel lover on your list, although with so many angels to choose from, you might have some trouble making a decision.
Williamsburg Marketplace is an incredible online shopping store that has your Christmas needs covered. If you're looking for any gift that is uniquely-Williamsburg, you've come to the right place. The mission here is 'Create a future from the past.' All sales of any Williamsburg products goes to support the preservation, research, and educational products of the Colonial Williamsburg Foundation, which is another great reason to shop here. You will find:
Colonial Bookstore featuring books on the fascinating history of Williamsburg and the Historic Circle. Also are, children's books, gardening books, cookbooks, and videos and DVDs.
Each season you'll find something new in gifts, home decor, and gardening.
Jewelry and unique gifts for Men and Women.
Vast line of collectibles including: Folk Art, Valliancourt, Byer's Choice, Madame Alexander Dolls, Lang, Brandywine Collectibles, and much more.
Colonial Market offers unique historic gifts in everything from mugs to 18th century-period games.
A Taste of Williamsburg has Virginia Hams, delectable American heritage Chocolate Sticks, and many more gourmet delights.
There is even a whole line of Christmas Items like cards, wreaths, Holiday Publications and home decor.
If you happen to be in historic Williamsburg any time of year, you'll want to give these areas a look! You'll be swept away by the history and mystique of a city that played a huge part in our nation's advancement to Independence. There are events, activities, and shops galore that celebrate this remarkable achievement every day! Use this wonderful shopping suggestions if you are spending Christmas on vacation in Williamsburg with your family. Find close lodging near these wonderful shopping areas for easy access.